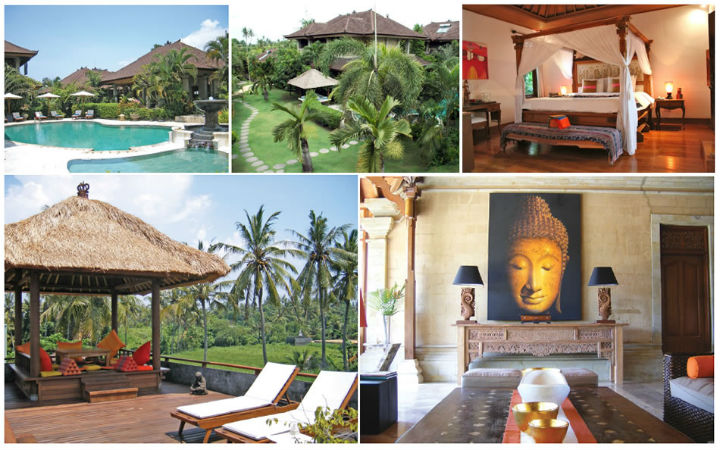 Roger Hamilton's Entrepreneurs Institute launched its 15-day iLAB Express Accelerator program in Bali on July 20. Not to be confused with the regular iLAB Accelerator (which lasts for twice as long and takes place in the same location), iLAB Express claims to offer identical learning opportunities to the original program, but in a more condensed and intensive course.
"iLAB Express has the same content and value, but this one is more work and less play," iLAB general manager Simone Holt explains. "We fly mentors in from all over the world to speak and coach. We cover online marketing, branding, business models, outsourcing, financial models, and a bunch of other topics." The program offers a range of workshops and sessions, but also comes with all the vacation traits any Bali holiday package offers, including outdoor adventures and spa treatment sessions during break hours.
iLAB hosts its founders at the XL Vision Villas in Gianyar, the only place in Bali claiming to be "Asia's first entrepreneur resort." Gianyar also happens to be the same location as Michael Bodekaer's Startup Getaway by Liv.it and Grace Clapham's Change School (see our story about that here). Holt explains that her organization is not the same as the others, but that iLAB and Startup Getaway do occasionally reciprocate when it comes to things like cross promoting each other's businesses and collaborating on local meetups and events.
See: A tech startup ecosystem in paradise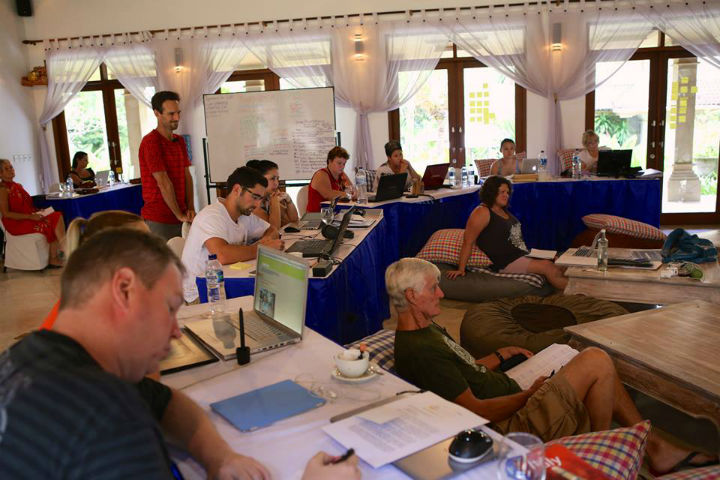 Holt claims that iLAB's parent brand, Entrepreneurs Institute, markets itself aggressively in Asia and the US. Since its 2012 inception, Entrepreneurs Institute has gained substantial traction, rolling out education-based platforms and online products for experienced founders and newbies alike. Entrepreneurs Institute offers a variety of startup services, including the GeniusU Learning Platform, an assessment-based online school for entrepreneur education, and Roger's Crystal Circle Mentoring, a 12-month correspondence with Hamilton himself in which he advises startups on how to effectively increase their income.
Each iLAB program accepts a maximum of 15 applicants. Holt explains, "Historically, our participants have come from relationships we've made over time, but we are now running an application and interview process."
iLAB launched in Bali in May 2013. Holt claims that 20 percent of the participants have packed up their lives and moved to Bali as a direct result of the program. iLAB Express usually costs US$$5,800, but according to Holt the accepted founders who submit applications for future programs before the end of this month will save US$2,000.
Holt says iLAB has been successful for the most part and, therefore, plans to open another chapter in Hawaii at the beginning of next year. While she did not elaborate on the details, Holt says, "Hawaii is next, then we're thinking about Italy and maybe even considering South Africa after that. In five years we want to have opened five resorts."