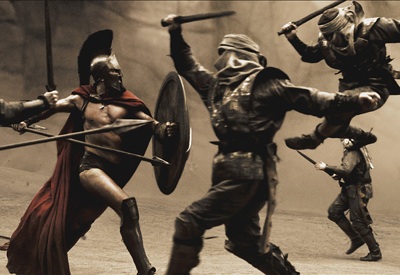 Competition keeps you sharp and on the ball. If you're the only player in the market, it is likely to make you slow and lazy. I'm loving the competition between the recent boom of mobile customer loyalty apps — Perx, Pointpal, and Squiryl.
Competition in that space is heating up. I spoke to each of the rivals and they all think they have the right solution and team to conquer this new market. It sounds somewhat cocky, but that is how entrepreneurs think, isn't it?
In Indonesia, we're seeing a growing list of e-payment startups. We know of around four to six who are hoping to be the ultimate e-payment solution for Indonesia. Because there's competition, I believe it keeps the entrepreneurs pushing hard to build better products and to gain users more quickly. One of the e-payment startups, who wishes to remain anonymous on this, told me that competition is definitely keeping him on the ball. It's stressful but good for the market.
I'm a strong believer that competition moves things forward. We need more cases like GREE vs DeNA, Sina Weibo vs Tencent Weibo, or Youku vs Tudou (though they merged earlier this week) to produce great products. Inevitably, business is like a war so not everything will be or should be nice and rosy. So if competition is inevitable, don't avoid it. Rather, embrace it and use it as a source of motivation to move things forward.
But give respect to your competitors because they are also going through the struggle that you're going through at the moment. At the end of the day, it is the survival of the fittest. The competition will tell you how fit you are.