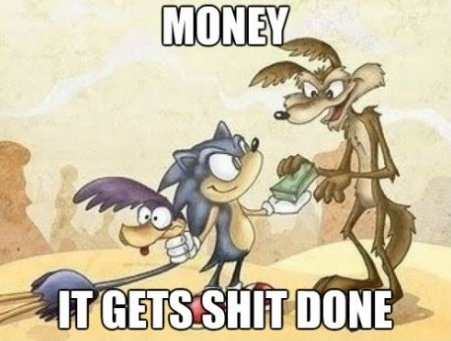 The National Research Foundation (NRF), a Singapore government agency, has picked eight more incubators for its Technology Incubation Scheme (TIS).
The eight incubators are: Get2Volume, Golden Gate Venture Investments, Incuvest, Jungle Ventures, Red Dot Ventures, The Biofactory, The Network Fund (TNF), and WaveMaker Labs. Full details in the press release.
Under TIS, the NRF will co-fund up to 85 percent of total investment per company, or up to S$500k (US$400k), with the rest topped up by the venture firm. Only Singapore-based startups need apply.
The incubators can choose to buy out NRF's equity share within three years of investment, at a price of 1.1 times capital in the first two years, and 1.15 times capital in year three.
Born in 2006, the NRF dictates the country's direction for R&D by developing national policies and planning strategies for innovation, enterprise, and research.
Fuller descriptions of the eight incubators follow:
Golden Gate Ventures — It is an early stage incubator based in Singapore helping internet startups build and launch successful companies across Southeast Asia. GGV's founding partners share a rich background building successful Silicon Valley startups and managing investments in Silicon Valley and Asia. Read our article on their launch.
Jungle Ventures —  Jungle makes seed to early Series A investments across Asia Pacific and also operates an early stage accelerator in Singapore. Startups through the seed fund accelerator can look to get: S$50-500K in startup funding, co-investment by 500Startups, a leading SV based fund, and more. Articles on Jungle Ventures.
IncuVest — It has experience starting, building, operating and creating valuable companies. Their interest to mentor early stage and startup companies, invest and create value through our investment ecosystem is supported by this experience and their extensive network of global business contacts, angel and venture capital, and corporate backgrounds. Their focus is in the ICT space, specifically in eCommerce, social media, mobile, payments, big data, and business analytics in the financial services, lifestyle and healthcare verticals.
The Network Fund — TNF is founded by a group of high profile ICT industry veterans who brings extensive experience in founding and mentoring startups, have guided and helped companies in business strategy execution, go-to-market, trade sales and even IPO.
Red Dot Ventures — It is an early stage technology incubator founded by Leslie Loh, an accomplished serial entrepreneur in Singapore. Together with their qualified pool of angel investors and corporate partners, they help startups succeed by providing a supporting ecosystem that includes seed financing, comprehensive mentoring, go-to-market platforms and entrepreneurial talent development.
Get2Volume Accelerator — It focuses on innovative semiconductor and microelectronics emerging growth companies. Successful semiconductor and microelectronics companies are global from day one. Get2Volume brings global capabilities, capital and connections to enable emerging growth company success.
The Biofactory — It is a biomedical incubator located at Singapore Polytechnic, aims to create successful biomedical product companies from Singapore-developed technologies.
WaveMaker Labs — It will incubate digital media, technology and technology-enabled services start-ups that will use Singapore as a launch pad to address markets across Southeast Asia, India and North America.