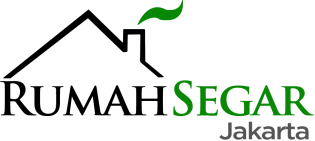 RumahSegar.com (meaning 'Fresh Home') is an interesting e-commerce site that takes care of your food ingredients sourcing if you prefer to cook at home. East Ventures has invested in the startup company and its foodstuffs e-tailer [1]. We talked with Arnold Nugroho, the co-founder of RumahSegar, about the inspiration behind it, and about the team's goal to make Indonesians eat healthier home-cooked food.
Arnold describes RumahSegar as an e-commerce site where people can buy fresh products and ingredients. The site sells meat, vegetables, fruits, sugar, salt, and lots more, and aspires to be a one-stop shop for people who like to cook.
Gerard Edwin, one of the startup's four co-founders, first wanted to help Jakarta citizens shop for healthy products. He thought that Jakartans have great difficulty shopping for these products because they are usually a busy bunch, and the hectic traffic doesn't help much either. Eating at restaurants is also not the best solution, as some of them use crazy amounts of oil and food additives.
The founders – Arnold, Gerard, David, and Erika – hope to tackle the challenge with RumahSegar. The site sells and delivers the products just one day after purchase. Customers can pay by bank transfer or COD. Erika is a pharmaceuticals major, a health-foods addict, and has much knowledge about nutrition. She makes sure that every product is healthy and fresh as she handles the quality assurance process.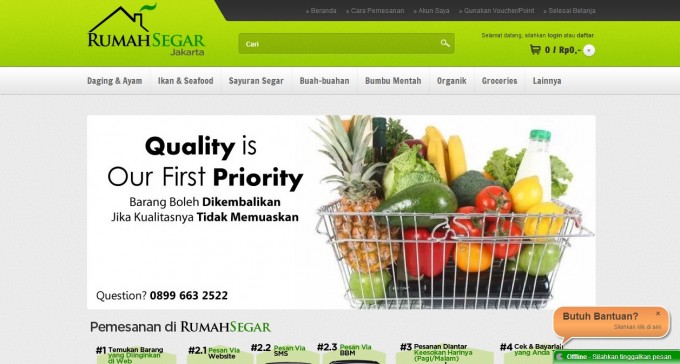 The site was launched just three months ago. Previously named BakoelDesa.com, Arnold explained that the BakoelDesa brand was already owned by an Indonesian restaurant, so they decided to change it. This is the team's second startup – the first was Indonesian malls daily deals app BuzzleMall, which won the Nokia Lumia Developer Day.
This startup definitely helps to fill the void left by Carrefour online, which does not sell fresh food products. I think the team's free delivery for purchases above IDR 100,000 ($10.40) looks pretty reasonable too. So far, the e-commerce site only sells and deliver products to Jakarta residents.
---
East Ventures is also an investor in Tech in Asia. Read our ethics page for more information.  ↩