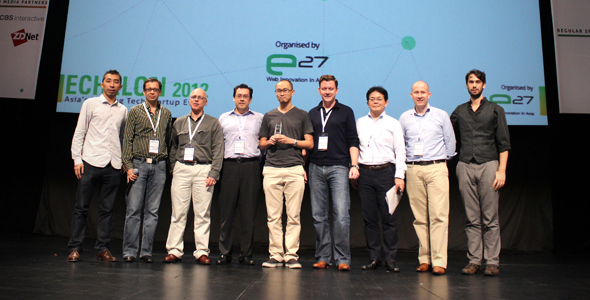 Organized by tech blog e27 for the third year running, Echelon 2012 is a key startup launchpad in Asia with over 1,100 delegates in attendance and 50 startups exhibiting in the Marketplace. The two-day, double-track event, which will be held on 11th and 12th June, plays host to a list of distinguished speakers who will discuss the latest trends in Asia's startup scene.
The conference will also feature a startup pitch competition, where 10 companies will take the stage to win the audience and the judges over — and hopefully secure their next round of investments. These finalists were selected from a series of Satellite events held around Asia earlier in the year.
In this page, you will find everything we have about the conference and the startups that are being showcased. Check back here often as we'll constantly update it with more content.
The going ons
Day Two (12th June)
Brian Wong, barely legal, shares the ten pillars of emotional engagement
The Luxe Nomad seals investment from Tigris Capital and SPRING Singapore at Echelon 2012
What would you tell the richest woman in the world? Be a role model for other women
Day One (11th June)
Builk wins Echelon 2012 Launchpad, Between emerges as runner-up
Perx launches sponsored chops, sketches grand plans during Echelon 2012
The Echelon 2012 Launchpad finalists

With 400,000 users, Between (South Korea) is one of the most widely-used private social network for couples. And they're just getting started. Read more
---

Beatrobo (Japan) is a quirky music sharing app that lets users create cute robot avatars. As they use the app more, they'll be able to unlock items to further customize their avatars. Read more
---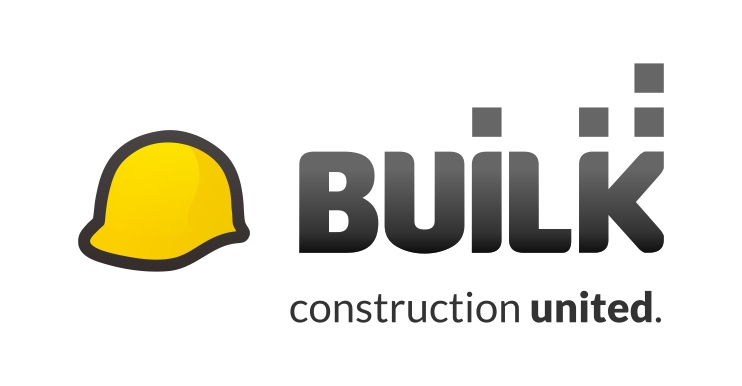 Builk (Indonesia) wants to change the construction industry by offering an online management app for contractors. They face an interesting challenge as the industry has been slow to adopt technology. But they're undaunted. Read more
---

DropMySite (Singapore) is a startup that isn't afraid to roll the dice with its grand ideas. Their product, Dropmyemail, has massive traction and its founder, John Fearon, brims with brash confidence.
Six failed businesses on, Dropmyemail's John Fearon says, "I'm amazing"
Singapore's Dropmyemail snags senior Google exec
Buy And Sell Offline Media With EatAds.com
DropMySite lets you backup your website over the cloud
---

Gimmie (US) aims to revolutionize advertising by offering tangible rewards from brands that can be redeemed by mobile game players. Impressions and CPMs are so passe. Read more
---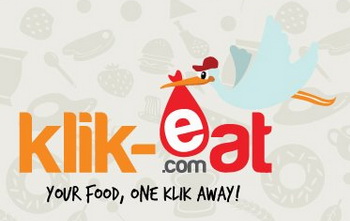 Klik-Eat.com (Indonesia) is an online food delivery service that has over 70 restaurants in Jakarta. They're competing head on with Rocket Internet's FoodPanda. Read more
---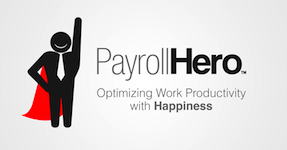 Payroll Hero (Philippines) aims to make the tedious process of managing employee attendance both fun and social. After some beer sessions, the founders successfully got Lean Startup Eric Ries to be their mentor.
Payroll Hero seeks to make Human Resources fun — finally
Video: How Payroll Hero got Eric Ries as their mentor
---

Perx (Singapore) has an influential backer: Facebook co-founder Eduardo Saverin. By merging the daily deals business model with the digital loyalty cards concept, they could take Asia by storm. Read more
---

Ragic (Taiwan) is a service that lets users make database apps using spreadsheets. They hope to carve a niche for themselves between pre-packaged solutions and customized software made by outsourced or in-house developers. Read more
---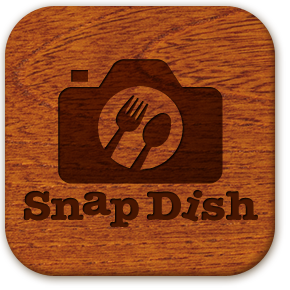 SnapDish (Japan) lets users take photos of their home-cooked food and share it with their friends. They have raised US$625k in series A funding and gotten around 125k monthly active users. Read more
More cool startups at Echelon

AtticTV (Malaysia) is taking on YouTube is a crazy idea, but co-founders Johnson Goh and Grey Ang are up for it. Their website essentially streams users a constant diet of music videos — it's like watching MTV the old-school way. Read more
---

CityDomo (Taiwan) is an reviews website that lets users leave remarks for restaurants, retail stores, and more. The twist is that it rewards users for leaving reviews, and penalizes those that try to abuse the system. Read more
---

Evenpanda (Singapore) is doing an online activities marketplace that lets users sell experiences to customers. This lovechild of Airbnb and Pinterest was born in May.
Activity booking site EvenPanda combines Pinterest and Airbnb
Video: Interview with EvenPanda
---

Launched in 2003, Mobile9 (Malaysia) is an old-timer that's still going strong. They sell mobile content. Read more
---

RedMart (Singapore) is making supermarkets sexy again. It is an online store that stocks your daily essentials and delivers them to you.
These former investment bankers are changing grocery shopping
Meet RedMart, the latest (and greatest?) online mart in Singapore
---

ShopSpot (Thailand) is a promising, relatively young startup that has garnered 10,000 downloads within two months and generated strong investor interest. The JFDI Bootcamp alumnus has developed a mobile app that makes buying and selling really easy.
Flocations, ShopSpot get investment offers from SingTel Innov8, says fund's new CEO
Mobile shopping app ShopSpot snags investment from Thai investors
Selling on Craigslist and eBay sucks; try ShopSpot instead
---

Like Perx, Squiyl (Singapore) is a mobile loyalty program app. Unlike its competitor, it places more emphasis on social sharing. They recently expanded to Indonesia. Read more
Lead up to the Main Event
5th June, 2012: 10 finalists for Echelon 2012 pitch competition announced
31st May, 2012: Strongest Lineup of Start-ups Ever at Echelon 2012
22nd March, 2012: Echelon 2012 Startup Marketplace open to applications