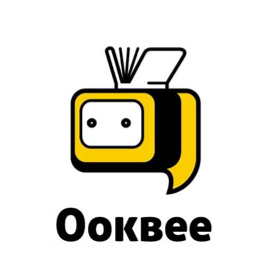 Thai e-book startup Ookbee is about to reach three million users, and will probably hit the milestone in a couple of months time. CEO and founder Natavudh Pungcharoenpong revealed this to us in Tokyo at the Global Brain Alliance Forum (GBAF) held last Friday where the startup won top prize for the startup pitch section. He tells me:
Our first million took 13 months, the second million took six months. We will hit three million in about three to fours months.
The Ookbee startup has been on a roll. We first wrote about it in August this year where it recorded 1.5 million users. Today it has more than 2.5 million users with offices in Vietnam, Malaysia, Thailand, as well as a recently minted partnership with Scoop in Indonesia. Natavudh said on stage at GBAF that Ookbee is looking to expand to more countries across Southeast Asia in the future. The startup also recently received funding from Shin Corporation back in October of this year.
Ookbee's millions of users are also paying customers. Natavudh says that his company is "financially very profitable and healthy" but declined to give specific figures. When asked if there are companies looking to acquire or invest in Ookbee, Natavudh remained tight-lipped. Several of our sources tell us that Ookbee is attracting attention from big players, and could perhaps follow in the footsteps of Kobo which was acquired by Rakuten November last year. Natavudh declined to confirm anything but noted that Ookbee's future looks very bright with over 88 percent market share in Thailand.