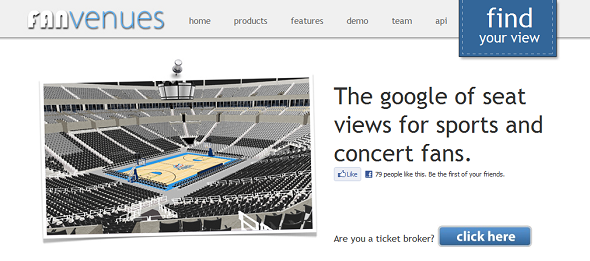 Singapore startup Peekspy has been acquired by US-based StubHub for undisclosed financial terms, reported TechCrunch.
The Peekspy team will be moving from Singapore to San Francisco. The company's site, Fanvenues, allows users to peek into concert and sports venues in 3D so as to make better purchase decisions about tickets.
The Singapore company is no stranger to SGE. We've featured Wesley Oxenham, the co-founder and COO of Peekspy, back in 2009, as well as written a feature about Fanvenues. Wesley is the younger of two Mauritius brothers on the team.
We had also reported that they secured a partnership with Seatwave, a leading fan-to-fan ticket exchange company in Europe, in 2009.
StubHub is a web platform that allows users to buy and sell sports, music, and theater tickets from one another. The company was acquired by eBay back in 2007 for US$310M.