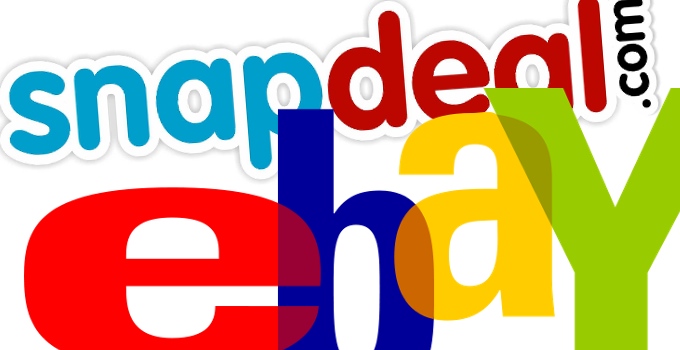 Pocketing $50 million is no joke, so hopefully this one is not inspired by April Fool's Day. According to Indian tech blog NextBigWhat, eBay (NASDAQ:EBAY) has led a huge round of investment in India-based e-commerce site SnapDeal. Not yet officially confirmed, the rumored $50 million sum comes 18 months after a $40 million round, and an earlier $12 million injection shortly after it launched.
After starting out specializing in daily deals, the homegrown online mall soon surpassed LivingSocial in terms of traffic in the country and then pivoted/expanded into a broader e-commerce company early last year. SnapDeal is now up against local rivals like FlipKart and Infibeam.
According to the report, eBay participated in SnapDeal's biggest-ever investment along with "a Japan-based financial institution" and the site's previous investors, which include Bessemer Venture Partners and Nexus Ventures. The sources suggest that the investment was wrapped up four months ago, and eBay was reportedly drawn to the synergy it has with SnapDeal's marketplace-based structure.
SnapDeal has over 50,000 marketplace merchants and 18 million registered users in its latest data for September 2012. It ships to over 4,000 towns and cities across India. But SnapDeal's rumored overseas expansion has yet to materialize.
The Hindu points out today (in a story unrelated to the rumored funding) that SnapDeal aims to hit Rs 2,000 crore ($367.4 million) in sales revenue in fiscal year 2014. Co-founder and CEO Kunal Bahl told the paper: "We have maintained a growth rate of about 400 percent year-on-year in the last two years." He added that "about 30 per cent of the sales will come from m-commerce" in the next 18 months.
India's entire e-commerce segment is thought to have been worth $14 billion in sales in 2012.
(Source: NextBigWhat)