As we spotted last week, the taxi finder app EasyTaxi has launched quietly in Pakistan. Though it's still based around a Facebook page for now, the EasyTaxi iOS and Android apps are now helping denizens of Lahore to track down and get cabs.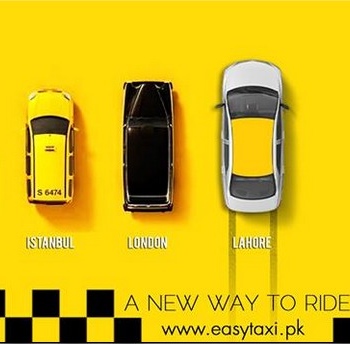 Ahmed Khan, who runs Rocket Internet's Azmalo, Zamudi, and Easytaxi Pakistan, tells us that from a humble start with 30 Lahore cabbies, quick expansion is on the cards:
We have around 30 drivers on our roster at this point with more than a 100 planned in the next three months. As teething problems go away the roll out will get quicker and more effective. We look at the condition of the car, the drivers capability and the area he has been working in. Providing an excellent service right from day one is key to adoption and retaining customers.
They're actively recruiting at ground level right now. Ahmed adds:
Mostly, we have been contacting what we call 'taxi leaders who mostly own cars at various taxi stands. Once we have them on board they usually are willing to guarantee a good response as well as to keep the drivers in line.
Ahmed explains that Easytaxi Pakistan is relying on repeat customers to make up for the relatively small number of smartphone users in the city. In theory they're willing to be flexible and possibly add taxi booking via SMS or phone if that works better in the nation.
EasyTaxi's service is a bit limited for now with operating times limited from 9am to 6pm until after Eid.
Read our full interview with Ahmed about Rocket's strategy in Pakistan with the five startups it now operates in the country.
(Editing by Anh-Minh Do)