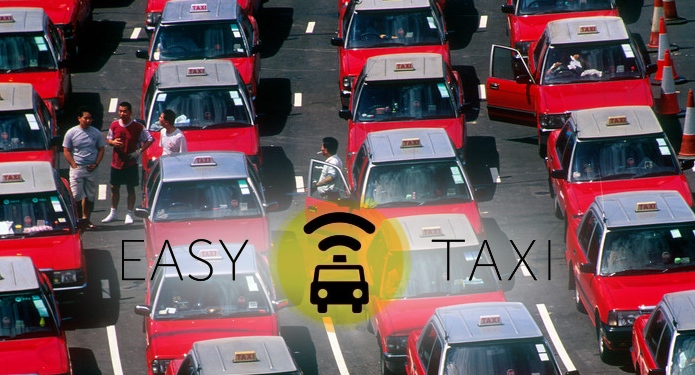 Taxi booking apps have been nipping at the heels of cab companies in Singapore, pocketing booking revenues that would otherwise have gone to the traditional operators.
With app development and internet knowhow flowing in their veins, companies like Uber, GrabTaxi, and Easy Taxi – as well as dozens of other similar operations worldwide – have built first-class mobile booking experiences that leave others in the dust. Consumers have noticed, and they're flocking to these apps.
That's the story in Singapore. Comfort is still the largest taxi operator and essentially serves as a car rental company for cab drivers. But while Comfort is hardly threatened, it looks backward in the eyes of fed-up consumers who can't get cabs when they need it most, despite persistent complaints and petitions.
Now, Rocket Internet-backed Easy Taxi is piling on the pressure. It's venturing into the business-to-business (B2B) space, offering a taxi booking service through Singapore companies to their staff. This isn't new, even though it's the first time Easy Taxi is offering it in Asia. Easy Taxi Corporate has been running in Brazil and serves 100 companies worldwide.
How's how it works: Companies register their employees with Easy Taxi, and staff can use the app to book cabs without fretting about payments. Meanwhile, employers can prevent abuse and track how people use the service. They can then adjust and optimize their transport perks to save costs and better meet their company's needs. The total bill comes once a month, and the amount charged depends on usage.
Now here's the thing: Comfort offers a similar service called Cabcharge, with some caveats. Users must pass the card to the cab driver after each trip to finish the transaction. Some companies mandate staff to collect receipts as documentation. Also, employees can only book or hail Comfort cabs if they want to claim the amount from the company.
Closing the gap
What Easy Taxi promises is a more seamless experience in which users don't need to fish out their wallet for a card or cash. It has upped the usefulness of its consumer app too by offering credit card payments. It's slowly reaching the smooth-as-silk user experience that Uber has.
What's unclear is how Easy Taxi and rival GrabTaxi will fix the taxi shortage problem here. Uber is expanding the inventory of public transportation in Singapore by running its own fleet of cars, but the other apps are built on top of the current cab infrastructure. For Easy Taxi to truly fix the country's supply problem, its system needs to be super efficient. Its ability to map demand and direct taxis to hotspots is a good first move.
Dennis Wang, co-founder of Easy Taxi, claims their drivers have seen incomes rise 30 percent on average since they start using the app, a sign that they're better matching supply and demand.
"Today, they drive less, because they know where to pick up the passengers with the app. They work less hours, and they make more money," he says.
Indian taxi booking company TaxiForSure has claimed similar results too. But self-selection bias may be at work: non-performing cab drivers would have dropped out and skewed the results upwards.
So, the surest sign that these new-fangled companies are succeeding would be when consumers can book or hail any cab using whatever app within five minutes, regardless of time of day or weather. It's when cab drivers, regardless of what firm they work for, can make a decent living without overworking.
It doesn't matter who the winners are; these taxi booking apps have led to improvements in Comfort's own offering, even though it may not admit this openly. That's one point for the consumers.
See more: Why GrabTaxi is giving Singapore's largest taxi operator a run for its money