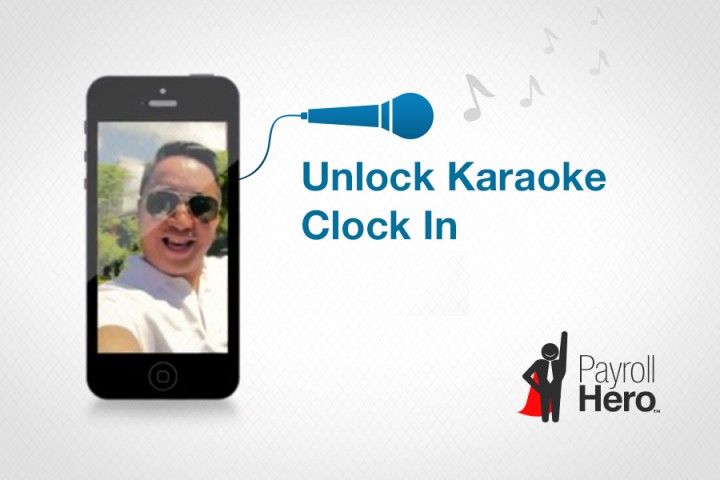 Philippine scheduling and attendance startup PayrollHero launched in 2012 with the aim of "optimizing work productivity with happiness". Face clock-ins were its first take on tracking productivity – employees just look into their computer or phone camera to clock into work.
But to up the fun factor a notch, PayrollHero has launched a feature to let employees sing their way to work. Yes, sing.
The new feature, called Karaoke Clock-in, will play a sample of a song which employees can sing along to. The catch is, the singing feature will be limited to employees early for work, thus encouraging them to be on time.
(See: PayrollHero gets Krispy Kreme and more food stores onto its employee-tracking service)
For PayrollHero founder Stephen Jagger, apart from the fun factor, such developments are a good way to "be of more value to clients."
The new feature will not incur additional charges, and PayrollHero is currently wait-listing interested companies.
Apart from the sing-along functionality, the PayrollHero team is always doing more product development based on employees' wants and needs.