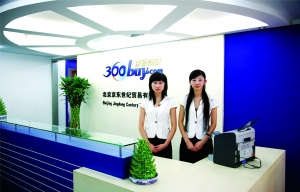 Russian investment group DST (Digital Sky Technologies) has committed hundreds of millions of dollars to the Chinese online shopping website 360buy.com, according to a Reuters report. DST has previously invested in companies like Facebook and Zynga.
360Buy, which focuses primarily on business-to-customer (B2C) online commerce, has been often likened to Amazon. It is rivaled by Alibaba's Taobao, which has over 370 million users, although the nature of their respective businesses vary slightly.
It was reported this past December that retail giant Wal-Mart had invested $500 million in 360buy. Subsequently the Chinese internet company expressed plans to improve its logistics, marketing, and customer service, spending $1.2 billion over the next five years to that end.
360Buy.com was founded in 2004, and has over 15 million registered users.
Photo: caistv