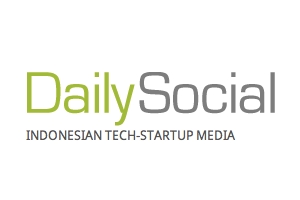 DailySocial wants to take you on a road trip with them to discover the next batch of promising software developers, designers, and aspiring tech leaders throughout Indonesia.
Noting the difficulties of reaching out to Indonesia's top talents, who are mostly located outside the capital city of Jakarta, DailySocial hopes this new initiative, DSCVR (short for Discover), will help overcome this problem.
While it is common to associate batik with Indonesia, a rising number of people are realizing that this large Southeast Asian nation is making waves in the regional technology startup scene.
With over 240 million people, Indonesia boasts a favorable mix of market opportunity, local and foreign talents, and increasing support for technology-focused initiatives. DailySocial is one such team dedicated to this aim. It has run three successful SparxUp Awards that recognized the country's best and most promising tech startups and has even gone to various cities across the country to seek out and connect local talents.

In essence, DSCVR is a seven-day long trip that covers several cities in the island of Java such as Bandung, Jogjakarta, Surabaya, Malang, Jakarta, and includes visiting offices, and attending Demo Days and seminars while having a memorable time along the way.
The trip is expected to take place in late March or early April 2013, with estimated costs anticipated to be USD 2000 – USD 3000 per person excluding traveling costs to Jakarta, which will be the departure point for the trip.
REGISTER HERE and DailySocial will follow up with further details of the program. Should you have any questions, you may email  Rama Mamuaya, founder of DailySocial.