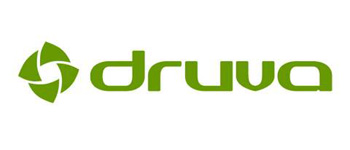 Indian data backup company Druva gained quite a few big-name clients in its first five years: NASA, Louis Vitton, McAfee, GE, Pfizer, Nikon, and Harvard, to name a few. It's one of the few tech firms to first find success in India, then continue that success globally. Druva started out as a server backup company in 2008, but it soon saw a gap in the market for big corporations with increasingly mobile work forces. The need for firms to back up their employees' endpoint devices – smartphones, laptops, etc. – and for employees to easily share data is vital, both for security and for efficiency.
But company employees often neither backup nor share files on their corporate laptops. Why? Because it's a pain. Logging into a virtual private network to manually copy over a file to a central server every time I update a spreadsheet gets too tedious. It's likely no one is monitoring whether I do it or not anyway, so there's little consequence if I omit regular backups from my routine. Druva's US vice president of marketing Ty Lim says almost a third of corporate laptops never get backed up at all.
In reality, the consequences can be very serious, says Lim. Obviously, data backup protects a company from the clumsy sales rep that drops his computer and damages the hard disk. In addition, the data on an employee's stolen smartphone could be worth more than the phone itself. And let's not forget that guy who just got fired. I'm sure another company would take a closer look at his resume if they knew he still had access to his old employer's servers. This is where Druva's inSync software comes in.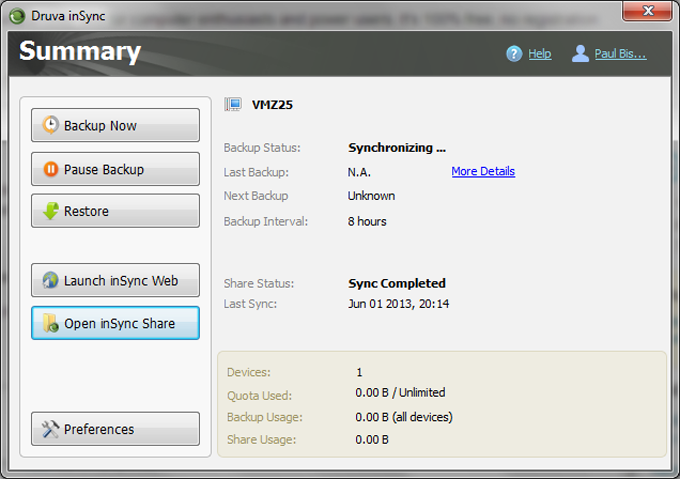 Druva signed me up for a demo account to give it a whirl. After installing the Android app and desktop client, I specify which folders and file types I want automatically backed up. As the admin, if someone steals my phone or laptop, I can easily wipe the files remotely and kick them out of the group. In other systems, Lim says IT often can't do anything in a timely manner because they're sitting on cloud servers they have no control over.
Sharing is similar to Dropbox. I can also share with people outside the group via a custom link. inSync also features "de-duplication", which saves space and bandwidth. If another user and I have the same file, inSync will recognize the double, only keep one file on the cloud, and won't waste bandwidth uploading it twice. If I update a Word doc, inSync will only backup the changes I made, not upload the entire file separately.
Druva can set up inSync either on the client's servers or on the cloud via Amazon Web Services in a fraction of the time of other companies, which Lim says can take weeks. On the endpoint side, after a 15-minute install and setup, inSync runs quietly in the background.
While many of inSync's features are offered piecemeal, Lim says Druva is the only company that integrates backup, security, and sharing into a single product. He says inSync is now used by nearly 1,800 companies with more than 600,000 users on over 1.3 million devices.