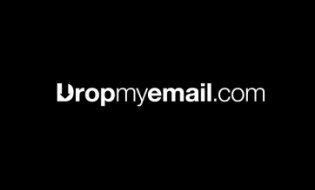 Just 50 days into launching the Dropmyemail service for email cloud backup and migration, the Singapore-based startup has announced its 525,000th user, averaging the addition of 10,500 new users per day. The freemium service was first launched on March 1 at DEMO Asia Singapore. Plus, the team says that it's busy raising its second round of funding.
It sure does reflect the immense potential of Dropmyemail.com as a company, judging by how reliant all of us can be on our emails and how it is also one of the top internet activities. I absolutely cannot imagine one day waking up to losing all my data within my email. In fact, I was one of the fewer than 2 percent of all users who experienced the Gmail outage which happened a couple of days back.
On its growth, CEO and founder John Fearon commented:
We are on track to hit one million users within three months, growing faster than Dropbox, Fab.com, Pinterest, and Twitter at a similar stage. And we think we can grow even faster. There are an estimated 3.4 billion emails in the world today; 75 percent are consumer, not business emails. Our aim is to back-up the internet, so we have lots of work to do.
According to a press release from Dropmyemail, its current user-base follows a pattern close to the general geographic spread of email users around the globe; as released by market research firm The Radicati Group, it found that 47 percent are in Asia Pacific, 23 percent in Europe, and 14 percent in North America.
John claims that the team currently does not have any direct competitor offering a freemium email backup for consumers as comprehensive as theirs. There are a couple of companies within the cloud space offering backup services, such as Dropbox; or corporate website backups, such as Backupify, but that last one is closer to its sister product, Dropmysite.
Dropmyemail was previously seed funded by Crystal Horse Investments, Stanley Street Labs, and undisclosed individual investors.
The team is also expecting to launch several other products and service extensions in the next several months, as well as offering more backup options to support the increase in number of users.