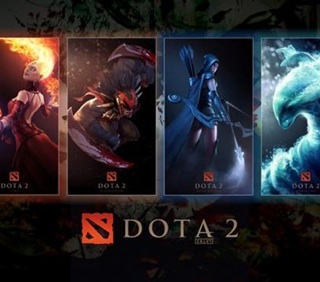 Korean games publisher Nexon (TYO:3659) has announced today that it's bringing the hit game DOTA 2 to Japan and South Korea. The deal with Valve will bring the genre-bending DOTA 2 onto Nexon's gaming platform soon, though there's no set date for the launch.
Valve's president, Gabe Newell, said in today's announcement:
Nexon, a company with whom we have a long and strong relationship, was clearly the right choice as a publisher to successfully deliver Dota 2 into the Korean and Japanese market. Partnering with Nexon will allow us to deliver DOTA 2 to a massive audience of Asian gamers via a premium service.
Nexon currently has eight desktop-based games in its arsenal, including Sudden Attack, which is thought to be South Korea's biggest first-person shooter right now.
In addition to the news, Nexon today revealed its 2012 Q3 financial results. Saying that its "current pipeline is the most promising slate of games we've had yet," the company posted total revenues of ¥24.26 billion (US$302.8 million), which is "flat versus the third quarter of 2011." But the operating income of ¥10.03 billion ($125.23 million) was a drop of 8 percent over the same period last year. Nexon said its revenue was "higher in China and lower in some other regions."
Speaking of China, Valve chose a local partner in the form of Perfect World for the roll-out of DOTA 2 in the country.
In September of this year, Nexon, which is actually HQ'd in Japan, acquired the Japanese mobile social gaming company Gloops for close to half a billion dollars so as to boost its social gaming prowess.