When I first logged into Facebook today, the first thing I saw was a notification about getting tagged on a link with the description "LAN SUPPORT! FINALLY!"
It turns out that DOTA 2's latest update has major changes including a highly-anticipated LAN mode. So why does that deserve capital letters and exclamation points?
LAN: What WC3 DotA had that DOTA 2 has now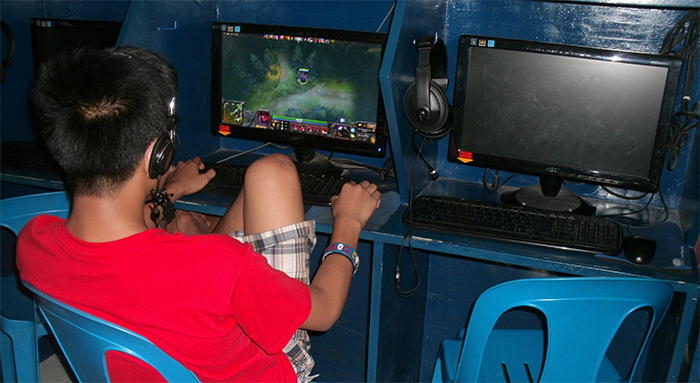 Before this patch, DOTA 2 was reliant on internet connectivity. While it is possible to play offline, you could only do so against bots. Some others would tinker with the whole Steam and DOTA folder to be able to play against each other on LAN, but it required a rather complicated process. As such, people with slow internet connections usually suffer from disconnects, lags, and delays even if the other players in the game are in the same room.
This article about DOTA 2 in the Philippines, describes how the internet in the Philippines is not only expensive, but also slow and unreliable. I can tell from experience that this is the case for both residences and internet cafes. This is also one of the reasons why the same article describes WC3 DotA (DotA 1) as being superior over DOTA 2. If you can find other players who are willing to play with you on LAN, you can do so without being interrupted by disconnects and sky-rocketing pings.
Local tournaments and your casual betting matches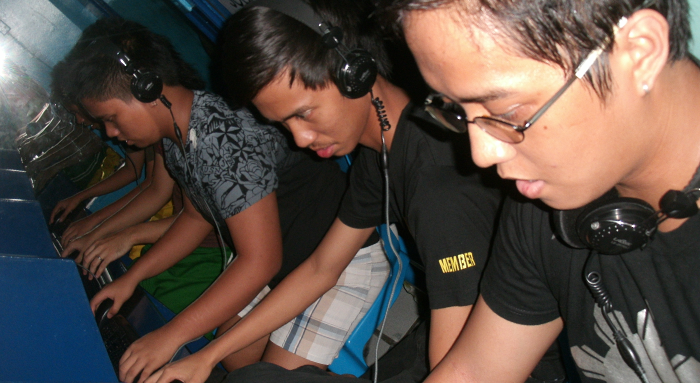 After spending a lot of time playing in computer cafés (and later owning one), I can say from experience that the LAN feature of WC3 DotA contributes to its popularity. Casual betting matches are very common in the Philippines. Bets usually range from a drink to several thousand pesos per person or team. Also, computer cafés can hold their own local tournaments for extra income or for marketing. Due to connectivity problems when playing DOTA 2, these options raise the risk of delays, lags, and disconnects. That not only contributes to games being ruined, but also money being wasted.
This could change with the LAN feature to be implemented in DOTA 2. Local tournaments and casual betting matches can now be carried out without having to worry about internet connectivity issues. This way, even smaller internet cafés can consider hosting local DOTA 2 tournaments, which is good not only for the business, but also for the promotion of the game.
LAN tournaments become real LAN tournaments
Before this update, we often refer to finals or tournaments being on LAN when it's played in the same area using the same connection. The usual advantage, aside from playing together, is a more level playing field. So if you are lagging, then the others are most likely lagging, too. Well, that's going to be a thing of the past now. Tournaments will actually be on LAN, which is great, particularly for countries that have problems with slow connections such as China and the Philippines. Fans can forget suffering from the nagging doubt that maybe their favorite team lost on LAN because they were lagging. It also saves tournaments from getting ruined by sudden internet connectivity issues and accidents. For instance, in one tournament I attended, someone accidentally kicked and restarted the server's system unit, which disconnected the whole event from the internet. This caused an entire game to be loaded from before a major game-changing point and eventually turning the tides for the two teams.
Other major updates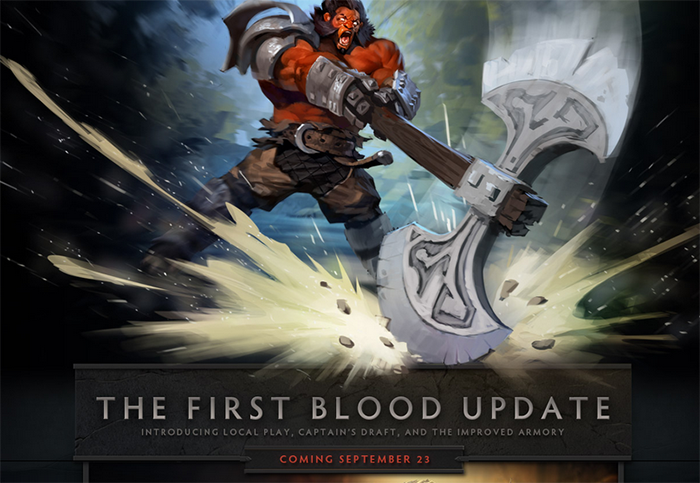 Aside from the LAN feature, there are also other major things in this update.
Pudge's Meat Hook will now pull the target to the initial hook position instead of where Pudge is. This means that the Fountain Hook or Faith Hook bug or trick will no longer be possible. The Fountain Hook was rather controversial during The International 3 where Ukranian team Na'Vi used it to gain advantage and eventually win an important match against Chinese team TongFu.
DOTA 2 now has Captain's Draft Mode where teams select from a pool of eight strength heroes, eight agility heroes and eight intelligence with two bans for each team and a total of 150 second drafting time. This is great news for the players who get tired of meeting the same heroes in public matchmaking.
Medusa has also been added in the Captain's Mode, which most fans would call for a game of TongFu's ZSMJ playing Medusa as a carry.
Players also have the option to choose if they want to be captain in the Captain's Mode and the Captain's Draft Mode. No longer do you have to suffer from being forced to draft or having an unwilling captain.
The language preference option has also added Korean, Spanish, and Portugese, which is particularly useful for those who are not comfortable with communicating in English in-game.
Portal's GLaDOS announcer pack also makes its debut in this update. The Portal pack even includes the new Aperture Science Wardocres and the Portal HUD skin.
For a complete and detailed list of updates, you may head over to the DOTA 2 Blog.
(Edited by Josh Horwitz, Paul Bischoff)