The Infographic of the Day series visually expresses important stories from Asia and the world of technology.
A new infographic shows that Chinese will soon overtake English as the dominant language online. At the end of 2011, 27 percent of web content was in English, while 24 percent was in Chinese. Despite that, the graphic's creators, the translation management platform Smartling, lament that the web is still too monolingual, with "56 percent of online content [being] English-only." It calls for a more multilingual approach to the web.
We've taken the liberty of using some of the main images from the infographic and put them below, but you really want to check out the full thing in all its interactive and multilingual glory on the Smartling site.
First up, here's how the web stands in Asia right now, with this region accounting for 45 percent of all the world's web users, even though only 26 percent of the 3.5 billion people based in Asia are yet online. That's room for some amazing growth: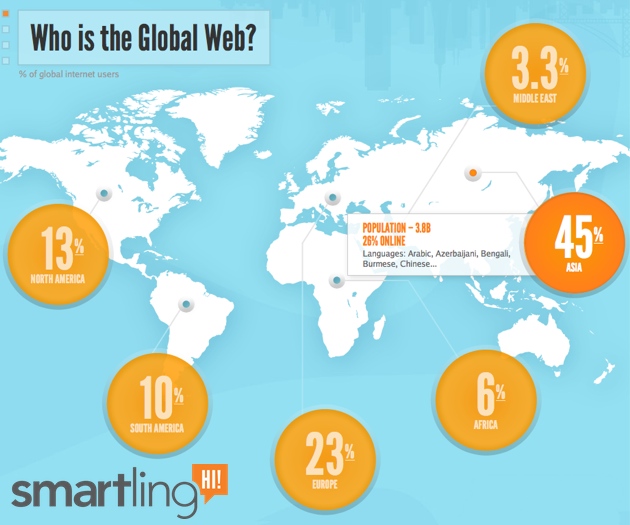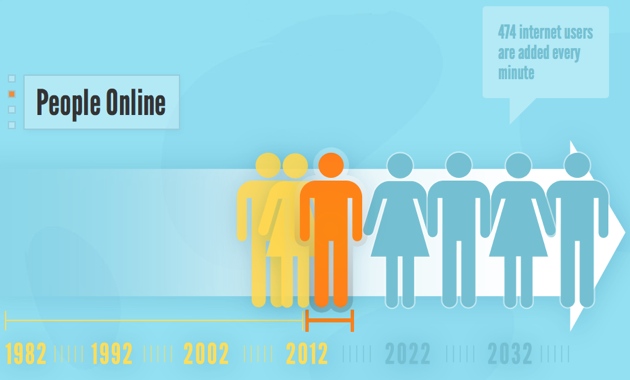 The three-layer pie chart below shows the spread of languages on the web in 2000, 2005, and then 2011. In the past decade, English has shrunk from being 39 percent of all internet content down to just 27 percent at the end of 2011. It is still the lingua franca (boy, that must annoy the French) online but now by a tiny margin: it leads over Chinese – badged as ZH, which is short for Zhong wen – by just 3 percent: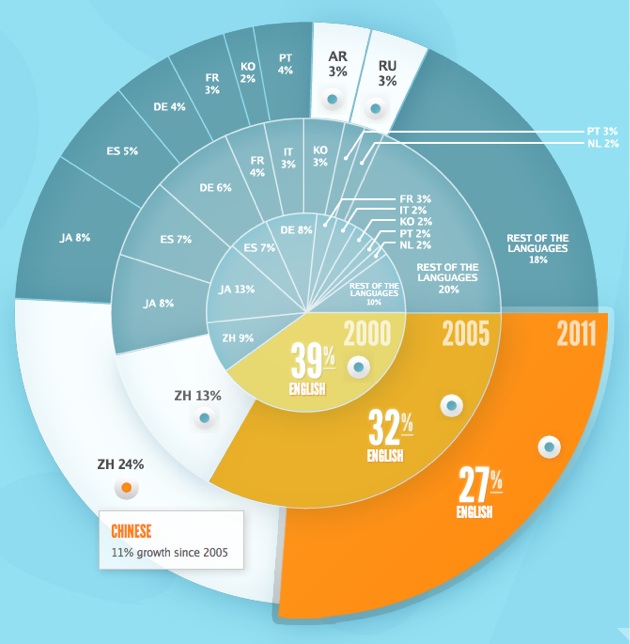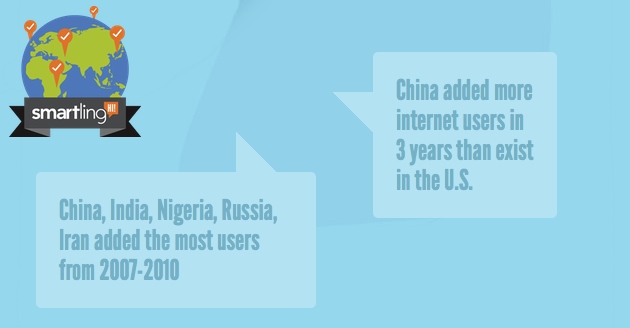 Clearly, Chinese is going to overtake English as the web's number one language very soon. At its current rate of growth, that could well happen by mid-2014. Its growth has been stellar in the past 11 years, when most other languages have been static – that's obviously because so few of its populace was online before. Today it's still a fairly long way from its saturation point.
Other languages are getting proportionally squeezed, such as the drop in the global share of Japanese, which is now at 8 percent and has been static since 2005. But, last year when we looked at languages used on global social media such as Twitter, we noticed the greater prevalence of Japanese, Korean, and Bahasa Indonesia.
[Source: Smartling]