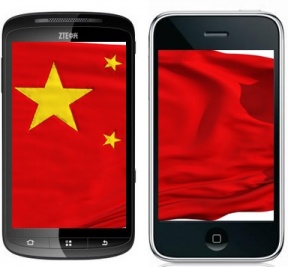 We here at Tech in Asia have been very impressed with some of the low-cost smartphones coming out of China over the past year, and we're not the only ones. But as Communication Information News reports, the innovation and price wars have come at the cost of profits, which are remarkably slim.
In fact, according to the Southern Metropolis Daily, domestic brands account for 50 percent of China's smartphone market but earn just one percent of its profits. Who is making the other 99 percent of the profits in the industry? Samsung and Apple.
Granted, most of these domestic brands are quite young, but it's likely many will still have trouble reversing this phenomenon anytime soon. Xiaomi, for example, has attracted a lot of praise, and sold 6.5 million phones. But like most domestic companies, it has built its brand on making high-quality but inexpensive smartphones, and a jump in price would bring profits but probably alienate fans and destroy the brand loyalty the company has been fostering over the past couple years.
Xiaomi, like other domestic handset makers, plans to get its piece of the pie eventually via software and added-value services, but as of yet, no one has been able to make much in that way. It will be interesting to see if in the next few years Chinese domestic companies continue down this path or whether some turn to jacking up handset prices and trying to make a profit from the hardware. But it's clear that whatever else happens, something has to change; 50 percent of the market and only 1 percent of the profits is not where Chinese smartphone makers want to be.
[Communication Information News and Southern Metropolis Daily via Sina Tech]