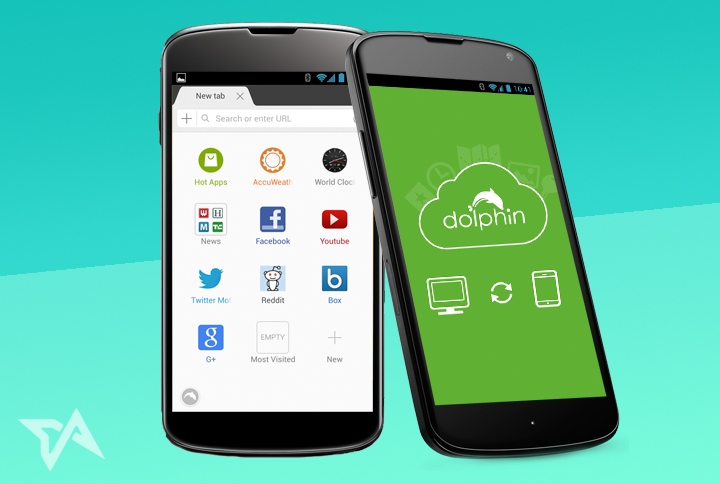 The Chinese developer of Dolphin, a popular web browser for Android and iOS, has sold a 51 percent stake for US$91 million, the startup revealed yesterday. The acquirer is Chinese gaming giant Changyou (NASDAQ:CYOU).
Dolphin has over 50 million users in more than 200 countries. The free app packs in a lot of features not seen in Apple's or Google's built-in web browsers, such as customizable gestures (for example, draw a "G" to go to google.com), add-ons, and voice search.
"We chose Changyou because Changyou shared our vision for the world," explains Edith Yeung, Dolphin's VP of international business development. She adds:
There are 7.1 billion people on earth and over 60 percent of the population still has no internet access. They are in countries like China, India, Indonesia and many countries in Southeast Asia, Africa, South America and Latin America. The population in these countries will finally have access to the internet via their smartphones and mobile browsers will be the centerpiece and gateway. We believe these countries need Dolphin the most and together Changyou and their worldwide support, we will make that happen.
Dolphin has a lot of competition – not only from global browser makers like Opera, but also from other Chinese firms like UC Browser. That last one claims to have more than half a billion users.
The UC Browser parent company, UCWeb, was recently acquired by ecommerce titan Alibaba. The Dolphin buy-up is following the trend of consolidation powered by Chinese web giants with increasingly global ambitions.
See: 5 great browsers to replace your phone's stock browser