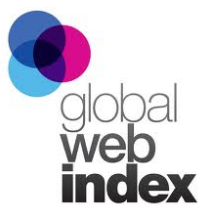 Social networking sites in Asia received some mixed news last week, when Internet research firm GlobalWebIndex released a study of how social networks have performed in the region from Q2 2012 to Q4 2012.
Twitter has experienced tremendous growth among several countries in Asia Pacific, contributing significantly to its status as the fastest-rising social network in the world. Strong performances in Hong Kong, China and South Korea has helped it offset declines in Vietnam and Taiwan.
Meanwhile, several locally-developed social networks have also been seeing good growth. Singapore-based Mig33 has witnessed almost 20% increase in Indonesia, making it the 7th fastest-rising social network in the world. China's 51.com, a gaming website, and Indonesia's Koprol, a location-based social network that is currently being revamped, also made the shortlist.
On the flipside, other domestic social networks are finding themselves in a tough spot, perhaps due to competition from Facebook, Twitter, and the like. Chinese services like Tencent Weibo, Kaixin, and Sina Weibo appear to have been hit hard, suffering double digit declines in activity.
There are several notable exclusions in the study. Mobile social networks and chat apps like KakaoTalk from South Korea and LINE from Japan have gained significant traction in the past year, and their exclusion is certainly not an accurate reflection of the state of play in Asia.