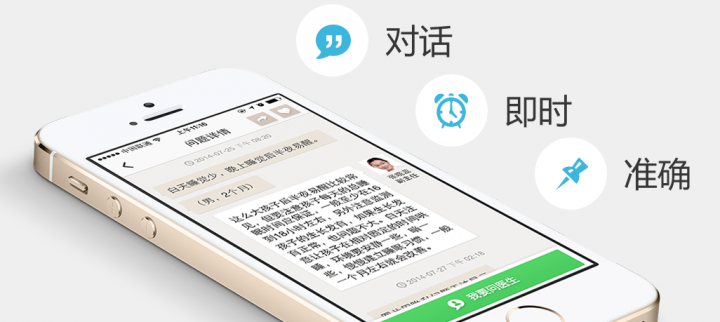 Chunyu Yisheng, the Chinese smartphone app that lets users remotely consult with physicians to diagnose their ailments, has raised a US$50 million series C round of funding from China International Capital Corporation (CICC) and Dunan Holding Group, according to Sina Tech.
Previous investors also pitched in, including Temasek and BlueRun ventures, making this the biggest single funding round into a Chinese healthcare startup to date.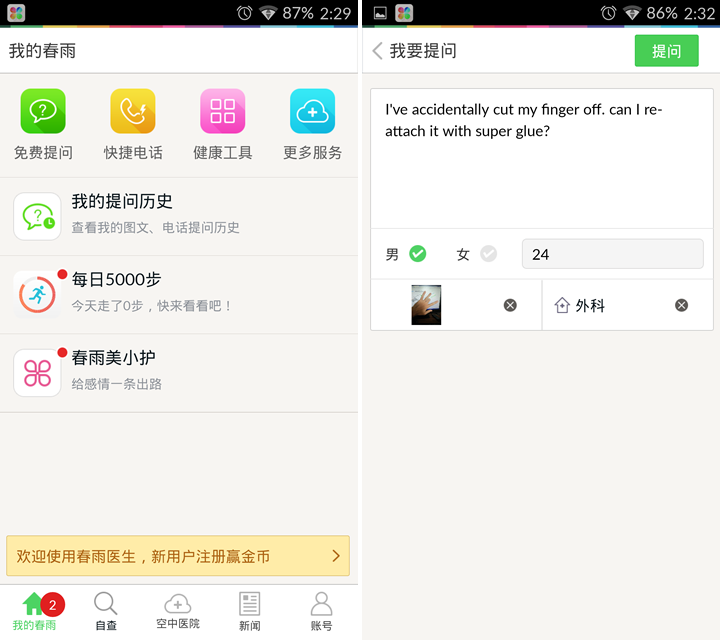 Chunyu offers in-app chats and phone calls with real doctors. Asking questions on forums is free with registration, as are 90-second phone calls with physicians. But many of the value added services – longer private consultations by phone, scheduling appointments, and having a private doctor on call – come at a premium. The price depends on the doctor, and the revenue is split between the doctors and Chunyu. The web app lets you search and browse the forum-like discussions between patients and doctors on topics ranging from dental to infant care without even registering.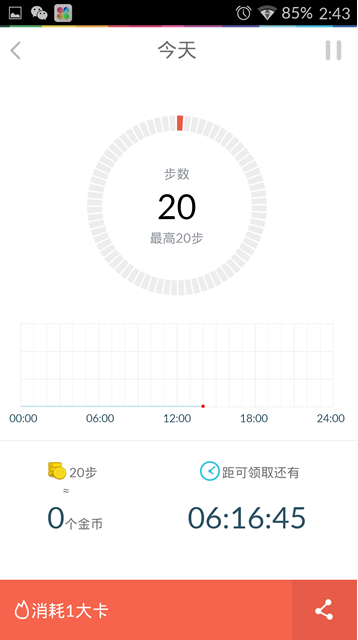 The native app comes with a step counter and can be hooked up to a handful of medical devices for in-app health diagnostics. This information can be shared with the doctors with whom users are chatting with.
See: This migraine tracking app acts like a doctor, connects you to one too
Founded in 2011, Chunyu now has 30 million active users consulting with 40,000 online doctors about 50,000 daily health issues. The new investment will go toward bringing more doctors on board, targeting 200,000 doctors and doubling the number of users one year from now. The company is also working with hospitals and pharmaceutical companies to make the app more commercial. Health-related wearables, insurance companies, and genetic testing facilities are also in the partnership pipeline.
(Source: Sina Tech)