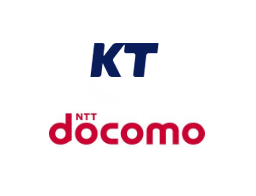 This afternoon Japanese mobile operator NTT Docomo announced an agreement with South Korean operator KT that will see the two companies share content for Android smartphones.
As of today Docomo is providing content from KT on its mobile portal, including 30 popular titles from South Korea. Among the titles offered so far are Computer Crisis, Mouse Hunter, Mini Piano and Voice Album. A few screen captures are provided below courtesy of Docomo. Likewise, KT is planning to offer 20 Docomo titles on its "olleh market" by the end of the year.
Docomo's announcement explained that this is initiative is one of many being developed by a "joint-business committee that NTT Docomo, KT, and China Mobile formed in January."
Docomo has been fairly busy this year enhancing its content offerings. We mentioned back in April that it had teamed up with gaming giant DeNA to link the Mobage gaming platform to its i-mode feature phone portal, as well as to the Docomo market portal for smarphones. And in May the company announced cooperation with Twitter on mobile content as well.