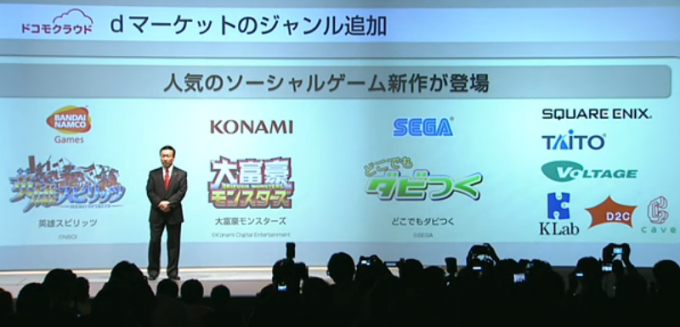 NTT Docomo (NYSE:DCM) announced today that later this year it will begin operating its own gaming platform, starting in late November. The service will be called dgame, in keeping with its mobile content branding (see dmenu, dmarket).
According to Docomo's announcement, it will be working with big name game providers like Konami, Namco Bandai, and Sega on delivering mobile games to its customers, starting with 15 social gaming titles.
The company notes that the service itself will be free, but some games might charge a monthly fee that can be paid with your monthly phone bill, or using Docomo's virtual 'dcoin' service or Docomo subscriber points. It will be interesting to see how this new gaming platform changes the dynamic of Japan's already mature and competitive mobile gaming space, with platforms like GREE and DeNA's Mobage already well established.
Docomo Does Shopping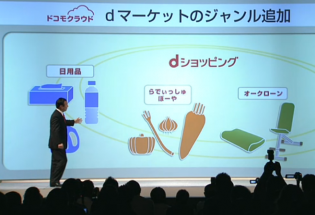 Interestingly, Docomo also announced today that it will begin offering online shopping through its dmarket content portal in December. This 'dshopping' service will allow people to buy everyday items like drinking water or shampoo, thanks to Docomo subsidiary retailers.
The company also announced today that it will be allying with MasterCard Worldwide to make MasterCard PayPass available to Docomo smartphone users with compatible NFC-enabled handsets, allowing them to make payments with their mobile in 500,000 PayPass locations in 41 countries.
A couple of days ago Docomo also announced a partnership with Korea's KT Corporation on a cross-border e-payment service as well.
Oh, and some new phones too
All the news above might have hijacked Docomo's announcement of its new mobile line up, which includes a number of new Android smartphones, including Sharp's Aquos Phone Zeta, the Galaxy SIII Alpha (now on Android 4.1), Sony's Xperia AX, and a new model of its Fujitsu Arrows tablet.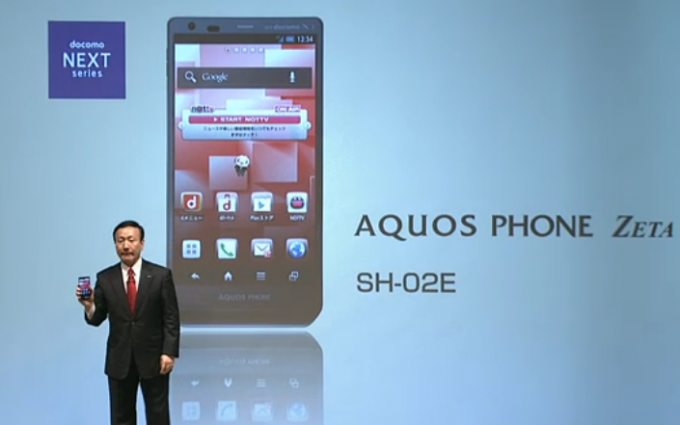 Update October 16: Docomo has put video of their new phone event online (along with the Q&A session). Here it is below.