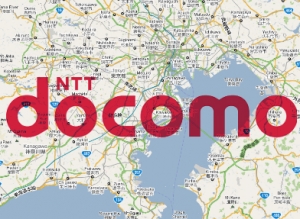 NTT Docomo recently announced a research project that would see it track the collective movements of mobile phone users in Tokyo, aggregating spatial data that could be used for a number of purposes. This mobile spatial statistics endeavor focuses on two pretty fascinating projects:
1. Urban Planning
First, analyzing spatial cell phone data in metropolitan areas can greatly help with future city planning. A Docomo representative tells us that the University of Tokyo had been conducting research in this field that would benefit greatly from Docomo's mobile spatial stats. The company subsequently approached the University for a joint research project.
Docomo will be estimating the shift in population distribution over time in Kashiwa City, in Chiba Prefecture. Then the University of Tokyo researchers are to examine the relations between these shifts and suggest how the information could be used for better urban planning.
2. Earthquake Preparation
The second use case addresses a very serious problem that Tokyo residents saw on the night of the tragic March 11th earthquake. On that evening, thousands of commuters were stranded away from home after the city's trains were stopped.
But Docomo says that by tracking the daily commute of people all over the city, we can approximate how many people would not be able to return home after an earthquake strikes. Kogakuin University is to analyze the data as well as the conditions in specific areas, and then identify any possible problems that might arise as a result.
Docomo says preparations could then be made by the metropolitan government so that it is ready for such a situation:
We can see the size and number of the accommodation facilities available for disaster victims who have difficulties returning home.
We can prepare support stations for the victims who have difficulties returning home and lay out optimum roads for that purpose.
We can offer alternative routes or transportation for those who have difficulties returning home.
Privacy and Openness
For any individuals concerned about their movements being tracked, the company explains:
The mobile spatial statistics are aggregate data about mobile phone locations and user attributes. In our use of these statistics, individual users are never identified.
I'm not certain that this will put some of my neck-bearded, security friends at ease, but it sounds ok to me.
Having witnessed the benefits of open, accessible data (see Marian Steinbach's seminal work) during the March earthquake, I asked Docomo if there were any plans to make its information open for the public to use and build upon. A representative explained:
We are willing to offer and make use of our operational data, if it's for our society to grow further. But it is not yet something we will open to the public in a specific format. Rather we hope to improve, enhance, and increase the value of our statistics for the purpose how we can serve for society.
While I can't foresee any possible danger to making such information open, that doesn't mean there isn't one. I don't blame Docomo for being careful with this data for now. In any case, its good to see large corporations engaged in research for civic good. For more information, see Docomo's web page about the project (sorry, it's in Japanese only).
So far in Japan, I think Google and its repertoire of services has provided the most help from an information standpoint. Hopefully even more IT companies will get on board and offer their resources in the future.