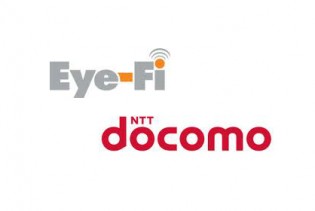 Eye-Fi, a maker of wireless memory cards, has announced that it has raised $20 million in Series D funding, led by Japan's NTT Docomo (NYSE:DCM) with $14 million. In addition, Docomo will be the first partner for Eye-Fi to launch card activation on mobile phones, coming this April.
Docomo's managing director of ubiquitous services department, Koichi Takahara, explained:
Eye-Fi changes how customers interact with their photos, mobile devices and the people they want to share with. So, if someone wants to give a digital photo frame to each member of their family, they can now instantly upload new memories to each frame straight from their mobile phone or camera.
I expect the photo frame solution doesn't excite many of our readers, but the partnership also means users can share photos more easily to online photo sites as well without having to dump them to a computer first. With the Eye-Fi card in your camera, photos can be sent to your mobile device, and from there into the cloud — or if you wish, to a photo frame.