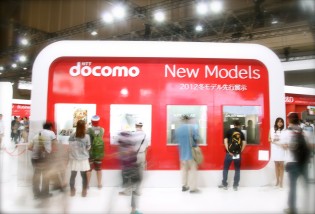 Japanese telco NTT Docomo (NYSE:DCM) announced today that the company is ready to open the 10 billion yen (US$109 million) venture fund that it teased back in October. To make it happen, Docomo, through its US-based subsidiary Docomo Capital, will make an investment in the US-based incubation fund 500 Startups so as to help its incubated mobile-related startups get some traction in overseas markets.
The incubation program that it announced before has actually opened today, and is taking startup registrations up until March 11th. Selected companies will receive various resources and guidance, including seed funding of up to 2 million yen ($23,000) in convertible notes, office space, and mentorship. Dave McClure and the 500 Startups team will also provide guidance to the selected incubation participants, with a clear emphasis on gaining an edge in North American markets.
Docomo's $100 million fund will be allocated across a period of 10 years. Now that its so-called Incubation Village is open to submissions, all that's left is the official opening of its new Venture Fund company later this month.