Instead of competing head on, doctor booking portals DocDoc (1) and DoctorPage have decided to merge with a common goal in mind: To become Asia's largest premiere online health portal.
The merger combines both "DocDoc's strength in the medical industry" and "DoctorPage's expertise in digital marketing and patient acquisition", says Immucor CEO and former Medtronic Chairman and CEO Bill Hawkins, who has invested in DocDoc.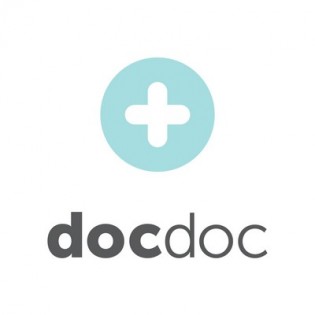 The new merger will take the name DocDoc, bearing the same DocDoc logo design but wearing the corporate colours of DoctorPage (pictured right). It will have a large slice of the pie in the Singapore market, with a substantial presence in South Korea. DocDoc president Max-F. Scheichenost also revealed that three new countries are in the pipeline, too.
The resulting management team will see Grace Park, who boasts over 10 years of healthcare experience, reigning as CEO; Dawn Soo, who is a medical physician by training, as COO; Daniel Endres, former entrepreneur-in-residence at DailyDeal GmbH and operations manager at home24, as CIO; and Jon Samsel, managing director and founder at RoadLoans, as CMO.
And the pedigree team also has strong investors backing them, which includes 500 Startups, Jungle Ventures, Simile Ventures, Koh Boon Hwee, and Michael Brehm.
Outgoing DocDoc president and CTO John Sharp was the main driver behind the negotiations. We have reached out to DocDoc for comments and will update if we hear back.
(1) Disclosure: Simile Ventures is an investor at Tech in Asia. See our ethics page for more information.