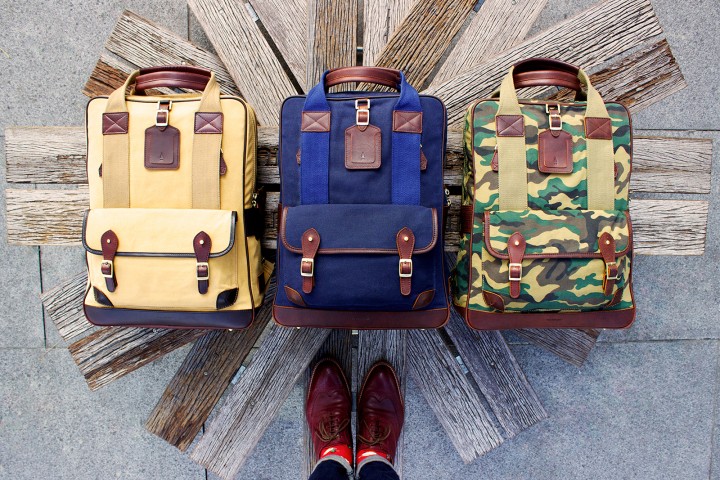 Couture designer bags are overrated. They often don't look good, and they're ridiculously expensive. In many cases, your money is probably better spent on items made by emerging local designers. Think of it as a chance to own a unique product while doing your patriotic duty by supporting a local brand. Your motherland will be proud.
Asian consumers are unfortunately wary of local brands: Western, Japanese, and South Korean products are often the benchmarks of quality.
Recently though, I met a young fashion entrepreneur who's trying to change all that. Quanda Ong is the scrappy 27-year-old Singapore-based founder of Gnome & Bow, a purveyor of bags and fashion accessories for men. What really sets his pieces apart is the fact that a story is stitched into each and every one of his items.
The debut series – The Hare and the Flying Tortoise – sees the protagonists literally zip through the bag from the start to the finish line.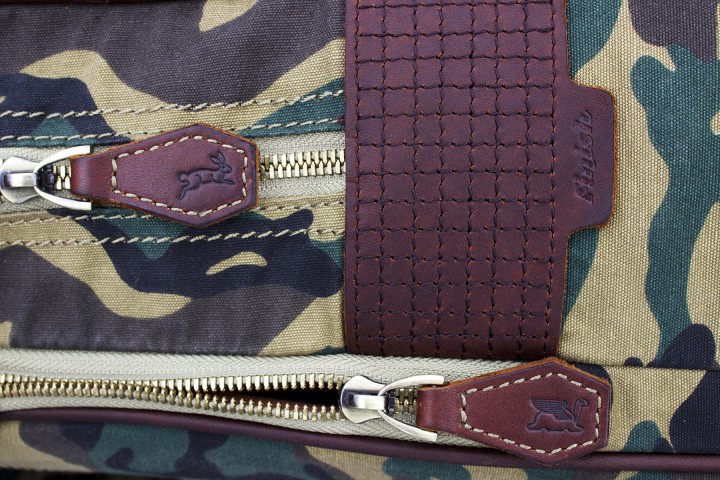 For Quanda, this is a bold new step. Formerly a marketer at a private bank, he quit his job and put in two-and-a-half-years of savings for the loftier goal of creating unique products that he can call his own. Storytelling, Quanda decided, would seep into every nook and cranny of his brand.
For our consumers, there'll be a group of them who'd think: 'I own something like that, and I know there's a story there, but other people don't notice it.' And they feel good about it. And there's a second group that uses the bag and people would notice it, and that becomes a conversation starter.
Crowdfunding a megaphone for upstart entrepreneurs
Quanda is currently running a crowdfunding campaign to support his first production run. At the time of writing, he's managed to raise half of the S$30,000 (US$23,600) needed for the campaign to succeed.
For many internet-savvy enterprises, crowdfunding is emerging as a fresh way to fund a business and gain publicity. A typical crowdfunding campaign runs on sites like Kickstarter and Indiegogo, and it has a deadline and a target amount to raise. Each campaign page will list the rewards that come with each donation, and they often include the product itself, effectively making crowdfunding a kind of pre-order mechanism.
But crowdfunding is a process fraught with difficult decisions. For Quanda, he made the initial choice early on to go with Indiegogo, probably the second most popular crowdfunding platform in the world; but in the end he instead picked Pozible, which has a local presence in Singapore.
It was Pozible's availability that won him over – Quanda could easily shoot them a question and get an immediate response should he be unsure about anything. Indiegogo, meanwhile, does not pay as much attention to individual campaigns, nor do they curate their campaigns much.
Responsiveness, in his view, was more valuable than the reach that Indiegogo could afford him due to its higher viewership figures.
Quanda also found that many of his friends didn't understand the concept of crowdfunding, which led him to create Facebook posts just to explain it.
"I got so many queries like: what is crowdfunding? Do I get the item now if I pledge? What is a pledge? Education is key. If consumers are unsure, they're less likely to pledge… they don't understand how it works."
See: Singapore's Pirate3D raises USD 100k in 10 minutes, USD 1.43M in 1 month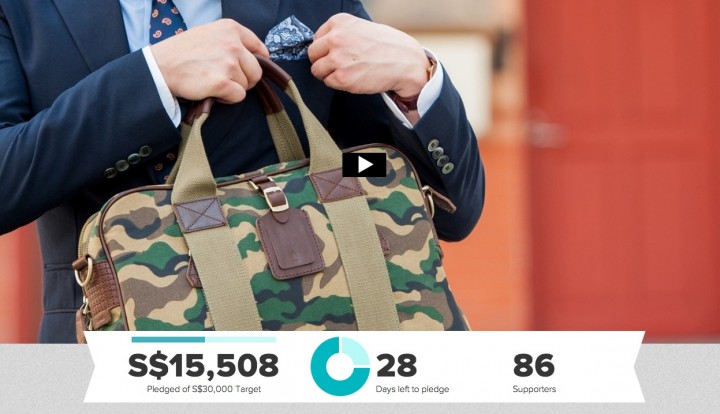 Much easier for young brands to thrive?
Given that crowdfunding only took off in Asia last year, it will take time before every person on the street gets acquainted with the idea, let alone feels ready to give to a campaign. But that has not stopped new crowdfunding platforms from emerging to cater to young entrepreneurs like Quanda.
A promising new entrant is Haystakt, which offers a unique twist on crowdfunding by letting consumers help set the price as well. In essence, the more pre-orders a product gets, the more the price drops, and everyone wins in the end – merchants would supposedly know what their optimal price point is.
Launched earlier this month, Haystakt's initial slate of campaigns slant towards fashion products. There are a couple of wallet projects, one for a tote bag, and one featuring a wooden bow tie.
Beyond crowdfunding, there are even a bunch of platforms for local merchants to more easily reach your wallets, particularly in Singapore. There's Carousell and Duriana for smartphone users, as well as HipVan and Lyke for quirky, off-beat items.
Hopefully, with so many online channels in which to get exposure, upstart local brands in Asia will stand a better chance of going toe-to-toe with the Louis Vuittons and Stella McCartneys of the world.
To support Gnome & Bow, give to the campaign here.