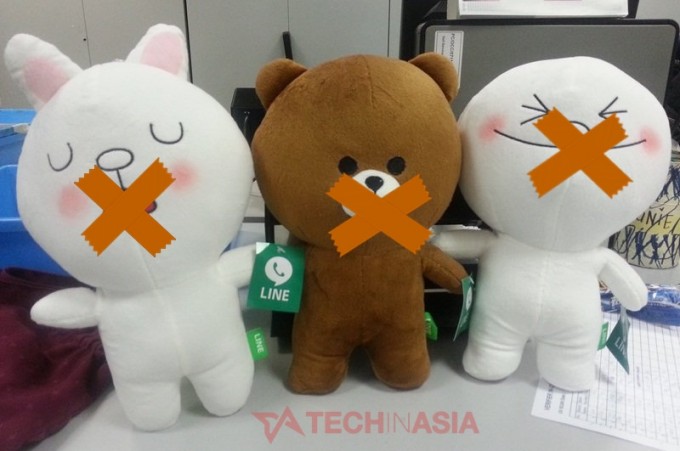 I think no one likes to be censored, and that includes me. But sometimes, you can't have total control over everything, especially when you are doing business in another country. When it was uncovered that Line is ready with filters to prevent the sending of politically sensitive words for the Chinese version of Line (branded "Lian Wo"), the natural reaction of most people was that it is a bad thing.
I thought so too. But when you cover or work in the Chinese internet industry, censorship slowly becomes the norm. It's common practice in China, across the internet and all offline media, that you self-censor first so that you don't even trouble the censors. If you don't want to follow this rule, then get the hell out of China. Run far away.
Now, let me repeat that I'm not a fan of censorship. But at the same time, after complaining about why the hell China blocks certain websites and has certain restrictions, I've grown to understand that every country has its own rules and you have to obey them to conduct business there. Period.
So would Line be wrong if it were to really censor politically sensitive words in China? That word filter within the Line app is not yet switched on, but it's ready to be activated. I personally don't think Line is wrong because the company has simply followed the rules of the country and the censorship will only apply to its Chinese app. I'm sure there are people who disagree. If you are one of them, kindly share your thoughts in the comments.