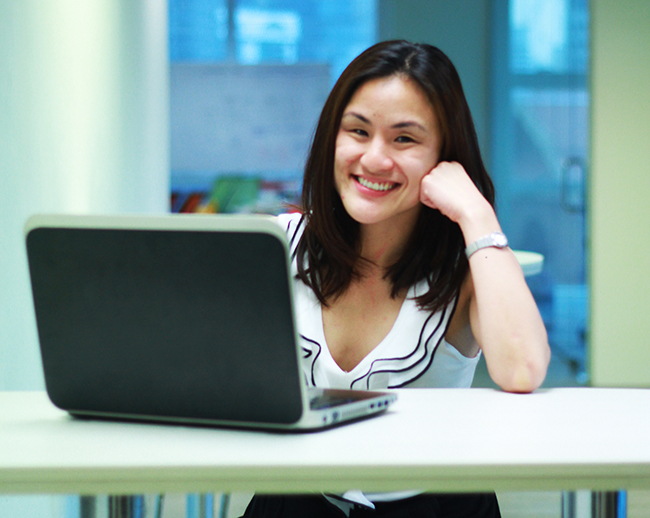 When Ann Khoo, a senior campaign manager at ecommerce retailer Lazada, worked at her previous company, her former boss said he hired her out of pity due to a handicap. Her boss even told her that she had to work thrice as hard for people to believe in her. "Also, while others were invited to attend functions, I was warned not to attend […] because they did not want guests to shy away."
This is the story of Khoo's life. Diagnosed with Tourette's syndrome since she was nine, she faced challenges as a result of her disability be it at school or in the office.
Tourette's syndrome is characterized by repetitive, involuntary movements and vocalizations called tics, according to the National Institute of Neurological Disorders and Stroke.
Despite the challenges brought about by her handicap, Khoo has managed to adapt and find a measure of success. The journey, however, was by no means easy.
"It was especially difficult for me when I was younger," she says. "It was a huge shock to me as to why my body was not reacting the way a normal kid would be. Then there was the issue of self-acceptance and self-confidence, especially during my teenage years."
Growing up with disabilities
Khoo's physical and vocal tics were extremely severe right from the start. On a scale of 1 to 10 for severity, she rates them at 11. Worse still, she had a hard time dealing with the side effects of medicine given to her:
I was prescribed heavy medication to suppress them, so I spent a good part of my high school days falling asleep in classrooms and feeling like a zombie due to the side effects of the drugs. I also developed complications such as trouble concentrating in class and stiff joints where I was unable to write for a while. It was hard for me to study, let alone attend school but thankfully, I had a supportive family to steer me in the right direction.
Still, she was driven to excel in spite of the difficulties, and excelled academically through her schooling years, earning her passage to higher education abroad. Her university taught her that society can be accepting of people with disabilities.
"I learned that society can be accepting if they were educated enough to understand – such is the difference between the West and the East," she explains. "People were kinder abroad, and the more I was treated less indifferently, the more I embraced Tourette's as an integral part of me."
Physical problems continued to ail her during this period, but the university was extremely supportive. "During exams, my stress level would go up three notches and I always sported massive bruises on parts of my body that I would hit repetitively," Khoo recalls. "However, my alma mater provided me with proper student support, facilities and organized for me to take my exams separately with a private invigilator."
The support of the school and her good results pushed her to go further in her studies, and she went on to get her Master's Degree. It seemed like all was right in the world. "I managed to lead a very well-balanced university life, both pursuing academia and having the time of my life," she says. Khoo even managed to get a driver's license at this point, baffling those around her since Tourette's could affect a person's ability to drive.
A whole new (discriminatory) working world
Back in Malaysia, her ex-company proved to be not as nurturing. Fear of scaring customers away drove her previous bosses to confine her in a room at all times, she shares:
Once, I was caught outside of my workspace as I was talking to a colleague, and I was shot a warning letter by management because of 'failure to be based at my designated work station'. I felt that this situation was unnecessary and uncalled for, to say the least.
There were several instances where Khoo was told off for her vocal tics, even though they are involuntary and beyond her control. The situation came to a head when she was told to resign her job purely because of her condition:
I was told to leave the job not because of any incapacity to fulfil the role, but more so that the bosses just were not accepting of my condition. Despite the first-hand knowledge on my condition when I was hired, my previous employer made the situation very difficult and had compelled me to be unfairly dismissed eventually. I was also told that if I refused to leave, there will be consequences that will result in me being dismissed in a matter of time.
Khoo was told that she had performed her job well as an employee, but beyond that they failed to provide any further valid reasons for letting her go. When pressed, the bosses used the excuse that she was still under probation, and hence they had the right to dismiss her.
The company in question was in the fashion industry, and carried many renowned brands. Given this, Khoo believes that one of the main reasons for her dismissal was that the execs felt that her nature was not a good fit for their supposedly glamorous line of work.
While she fought hard against the opposition at first, eventually Khoo realized that she was stuck in a vicious cycle. "I could not change the perceptions of these narrow-minded people, and that was when I made the conscious decision to leave for the better," she says.
Finding acceptance
With this saga behind her, Khoo dabbled in freelance writing for a spell while recovering from a detached eye retinal surgery. Eventually, Lazada Malaysia came knocking on her door. This time, Khoo knew what to do:
After my last experience, I thought it would be better for both my future employer and I if I was open about having Tourette's syndrome. Why hide behind something that will ultimately reveal itself? I made it a point to state in my resume that I have Tourette's Syndrome. I believe it is not something to be ashamed of, and it does not limit my ability to work. Still, I feel it is best to pre-empt potential employers of my medical condition.
She also made it a point to ask them what the company's policy with regards to Equal Employment Opportunity was. "Usually, the reply will then justify whether the opportunity is worth pursuing or not," she explains, and adds:
I believe, if the employer is open-minded enough, and believes in human capital regardless of creed or disability, this proves that the employer truly appreciates the talent, knowledge and experience of the applicant.
With that on the table, Lazada Malaysia decided to hire her. When Tech in Asia asked her why she didn't choose to continue pursuing her freelance career, Khoo emphasizes that she has much more to learn before she can be her own boss.
"The process of getting there is a huge learning curve, with many things that I would need to learn from working in a multi-faceted environment. A steeper learning curve allows oneself improve in terms of knowledge and personal development," she elaborates. "However, I definitely believe that I am a game-changer and a risk-taker […] with a bit of luck and grit, I shall establish what I can call my own in the near future."
Fighting discrimination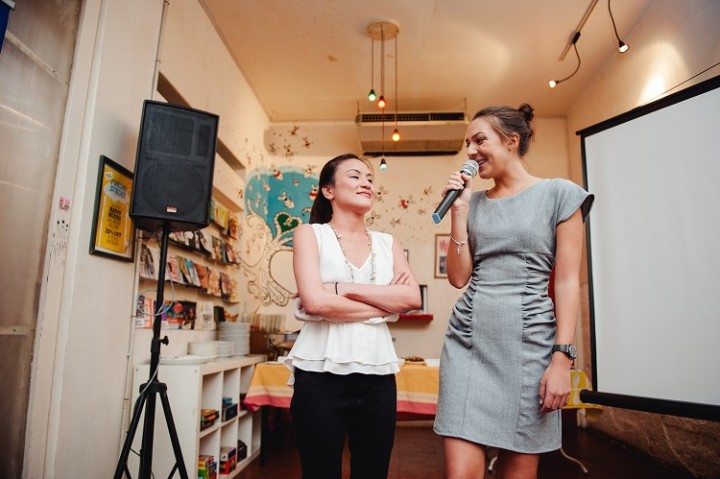 Today, not only is Khoo gainfully employed at Lazada Malaysia, she is also a vocal opponent of discrimination against people with disabilities in the workplace. On August 9, she will be taking the stage at the TEDxKL event to share her experience with the world and advocate for a fair workplace.
According to Khoo, the first step in combating discrimination is to acknowledge that it is present everywhere – be it against certain genders, races, disabilities, or even when one is able. "We cannot eradicate it, but we can work around it," she says.
See: Are you sexist and you don't know it? Why you should ask yourself that if you're in tech
Khoo also points out that everyone has a right to earn a living, and therefore should know that they cannot be denied employment. "Know your rights, no matter which country you are from," she adds. "One always needs to be well-versed on the legal do's and don'ts – do your research and read up on your local labor law practices."
At the end of the day, Khoo hopes that more people can be educated on such disabilities and mindsets can be changed in the workplace:
More conventional and traditional-minded companies have a zero tolerance mentality towards people with disabilities, and immediately disregard them as incapable of employment without giving them a fair chance.
She admits that eliminating this mindset is a slow process. However, many places in the West – with strict anti-discrimination practices in place to prevent bias on account of disability, gender, and race – have shown that it is certainly possible to achieve.
"Employers should know that disability did not stop Stephen Hawkins and Howard Hughes from being successful," she says. "We have a long way to go in Malaysia, but we need to start somewhere."
On August 9, Ann Khoo will be taking the stage at the TEDxKL event to share her experience with the world and advocate for a fair workplace.