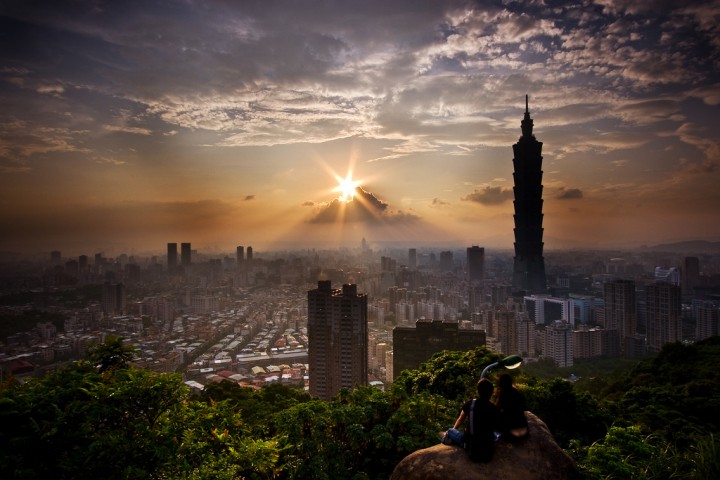 Taipei ought to rank as one of the world's most walkable cities. Sidewalks are wide, crosswalks are plentiful, crowds are manageable, and the urban scenery is diverse. Strolling along Roosevelt Road, my neck of the woods, I often find myself imagining what my adopted neighborhood may have looked like 50 years ago, before it grew cluttered with hip cafes and 7-11's.
There's no app for time travel yet, but a team of archivists and developers at Academia Sinica Digital Center – a branch in Taiwan's leading research institute – has come up with the next best thing. Late last month it released "Taipei Historic Maps" (Taibei lishi ditu), a mobile app that detects a user's location and then draws up old photographs of nearby landmarks. The photographs themselves are superimposed against images from Google Street view, and users can adjust the photograph's transparency to compare the days-of-old with modern Taipei.
Here's Ximending, now a bustling commercial district, in 1913: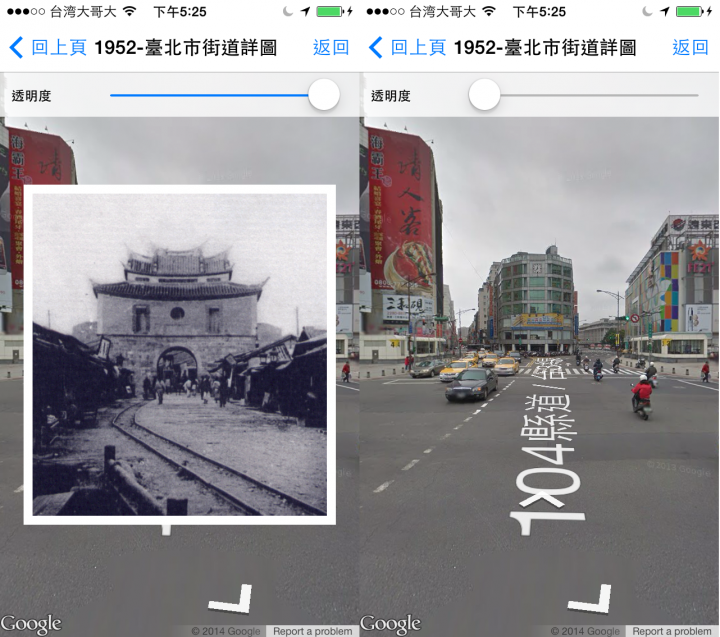 Another intersection at Ximending, from 1915: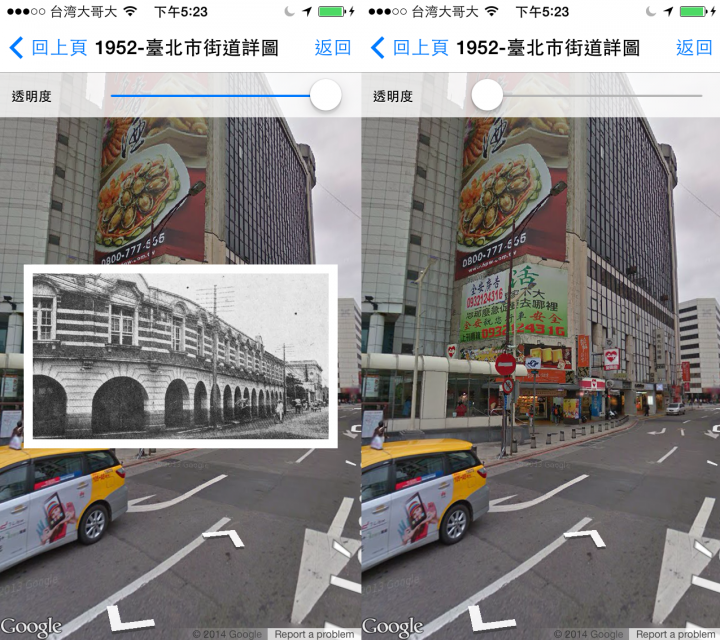 And yet another Ximending intersection, from the 1950s. What used to be the island's first department store is now home to Party World, a popular karaoke chain.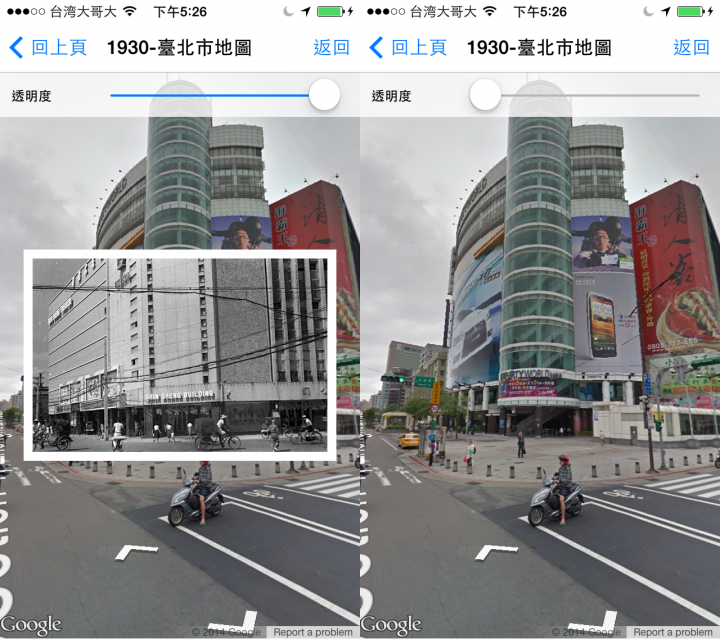 The app also superimposes old maps against Google's map of the city. Here's Academia Sinica's map from 1928, showing Zhongzheng District: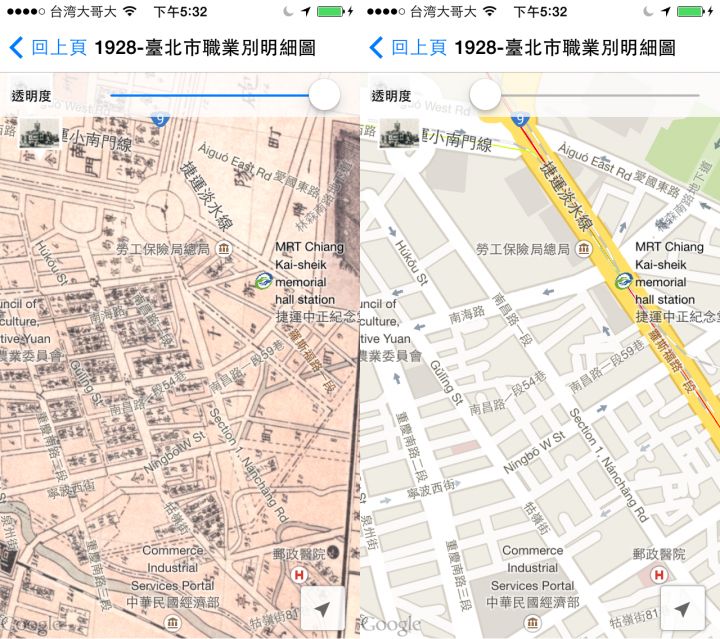 The app features only 130 photos, and they cover only a small portion of Taipei.  Still, it's a fun companion for day-long strolls across the city. Here's to hoping that the talented team at Academia Sinica can devote more resources to this project, which is already a must-have app for any Taipei resident.
Taipei Historic Maps is available for iOS here.
(Editing by Steven Millward)
 (Top image via Flickr user fish_at_taipei)