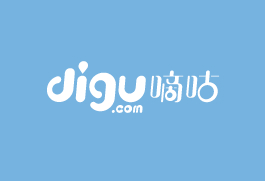 China's largest location-based service (LBS) provider, Digu.com, has laid off around 50 of its staff in a restructuring move that will keep the company lean and focused on product development and user acquisition. The unfortunate folks who have been made redundant are, for the most part, all marketing staff.
Chinese tech site DoNews claimed that the number of layoffs could equal up to 70 percent of Digu's total workforce.
In a statement sent to us today, Digu.com's co-founder and general manager John Huang said: "It's a bit early to explore LBS business model while the top priority should be recruiting users."
Digu currently has the most users of any location-based service provider in China, commanding a 26 percent market share of 10.5 million users in Q2 this year. Qieke and Jiepang occupy the second and third spots (14 percent and 12.7 percent respectively).
However, originally set up as a micro-blogging platform and having shifted its focus to LBS in July 2010, today's restructuring could be due to Digu having lots of users, but very few who actually use location-based services. Plus, no one in the world has so far figured out how LBS will bring in the cash. Will it be data syndication with search engine (like Twitter) or will merchandisers be willing to pay-per-check-in?
John Huang continued:
Top end mobile phones, especially in Android system, will be popular and we expect there will blockbuster expansion of Android mobile at around 1,000 RMB in the next year.
Industry analysts see today's layoffs as indicative of similar upcoming redundancies and restructurings. Yan Xiaojia from Analysys International told PO Tech Asia:
The layoffs at Digu are no exception. Numerous problems have led to a decline in investor confidence… and we are going to see more and more lay offs and more small and medium sized LBS companies folding in future.
However, numbers are showing that LBS in China is finally beginning to look up. Analysys International reported a 60.3 percent growth in the total number of location-based service user accounts in China between Q1 and Q2 this year – a sign that things might be getting better for LBS in China.
At the very least it must be comforting to those in the industry after growth slowed down to 25.96 percent between Q4 2010 and Q1 this year. So with Digu continually beating the rest of the field (it has actually increased its market share since last quarter). Why the massive lay off?
Looking at the bigger picture, China's numbers are still small. 10.5 million users for the whole of China contrasts starkly with 10 million users for the US' Foursquare alone. And Foursquare announced those figures back in June, so we can only speculate that it's probably a couple of million more by now.
Nonetheless it is great to see Digu changing its direction like an agile start-up. Whether it is for better or worse, we still don't know. But one thing is for sure, Jiepang is winning mindshare as the check-in service of choice, and Digu will have to pivot to something else sooner or later. (Seriously, just look at the number of big brands Jiepang has partnered with so far — LV, Nokia, Ikea and many more.) We also learned that Digu will still focus on LBS in the smartphone segment but the company is tight-lipped about the details.