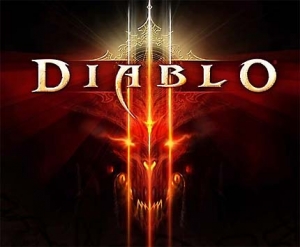 Blizzard's long-awaited Diablo 3 finally has a release date. What's more, Asian gamers in plenty of countries can rejoice as they won't have to wait at all to play the game.
According to yesterday's announcement, the game is launching May 15 in the US as well as Asian markets like South Korea, Southeast Asia, Hong Kong, Taiwan, and Macau. What's more, the game will be "fully localized" in both Korean and Traditional Chinese, so gamers in some of those areas will be able to play right away in their native languages. World of Warcraft fans can even get a copy of Diablo 3 for free if they buy an annual WoW pass, although it's not clear whether that applies to Asia or not.
Unfortunately, none of this applies to poor mainland China, which, despite being a big market for Blizzard games like Warcraft, World of Warcraft, and Starcraft, isn't even mentioned in the press release. So when will Chinese gamers be getting their hands on this highly-anticipated game? It's unclear. We got in touch with Blizzard about this, and were told:
We intend to bring Diablo III to Chinese players as soon as possible. But we do not have any further updates to share at this stage.
China's regulatory environment often severely delays the launch of international games here, and Diablo 3 is likely to be an especially tricky one given that it's full of skulls, zombies, and other supernatural dead things that caused delays and censorship in World of Warcraft releases.
The game will likely meet with success in Asia, and even in China when it's finally released. That's not something a pessimist like me would normally say, but Blizzard games are hugely popular across Asia. Heck, most of them are professional sports in South Korea. I doubt Diablo 3 will be any different.
Wondering what the heck I'm talking about? Check out the trailer below: