Let's start the new year by looking at the big picture – at the world's wired citizens and what they're doing on the web.
A new 180-page slideshow has been created by the WeAreSocial Singapore team, showing all the facts and stats we have so far on Earth's 2.5 billion web users. The full slideshow is embedded below, but first let's look over some Asia-related highlights:
There are now 1.86 billion active social network users around the world.
Across Asia, 635 million people have mobile data subscriptions so that they can go online on their phones.
Southeast Asia is the most mobile-centric area of the continent, with a 109 percent mobile penetration rate.
Southeast Asia and South Asia have internet penetration rates below the world average of 35 percent.
Boosted by China, East Asia's internet penetration rate is above average, at 48 percent.
3 of the top 10 social networks (by active usage) are messaging apps: WeChat with 272 million active users; WhatsApp with 400 million; and QQ with 816 million. China's Tencent (HKG:0700) owns both QQ and WeChat.
Eye on China
With so many people fascinated by China's fast digital growth, let's look more at the latest China figures.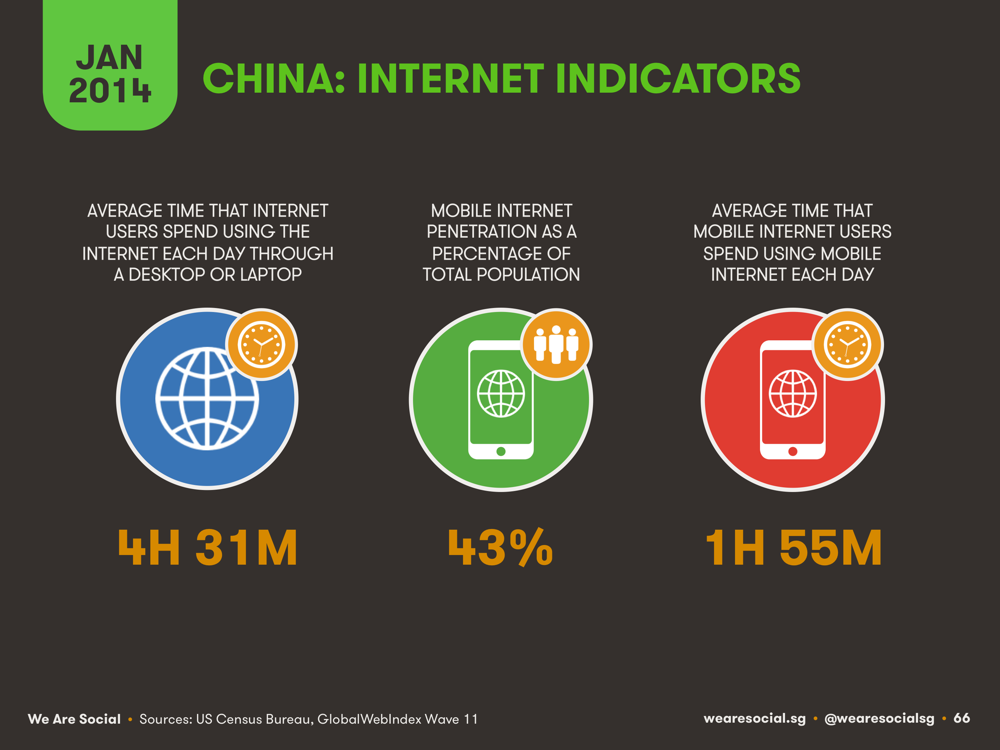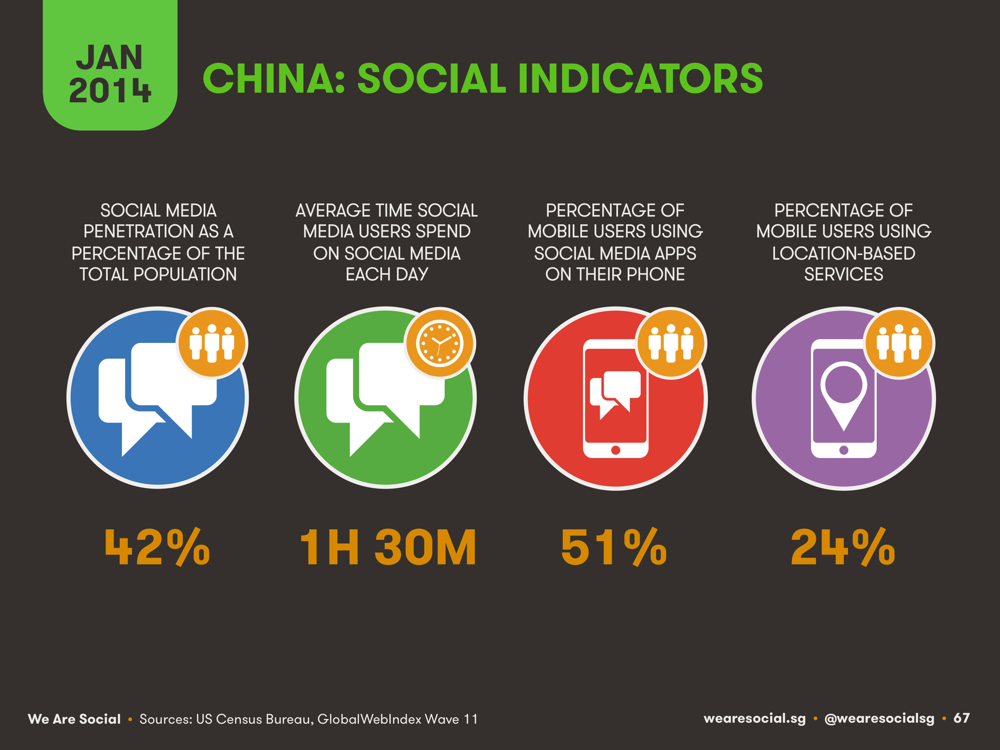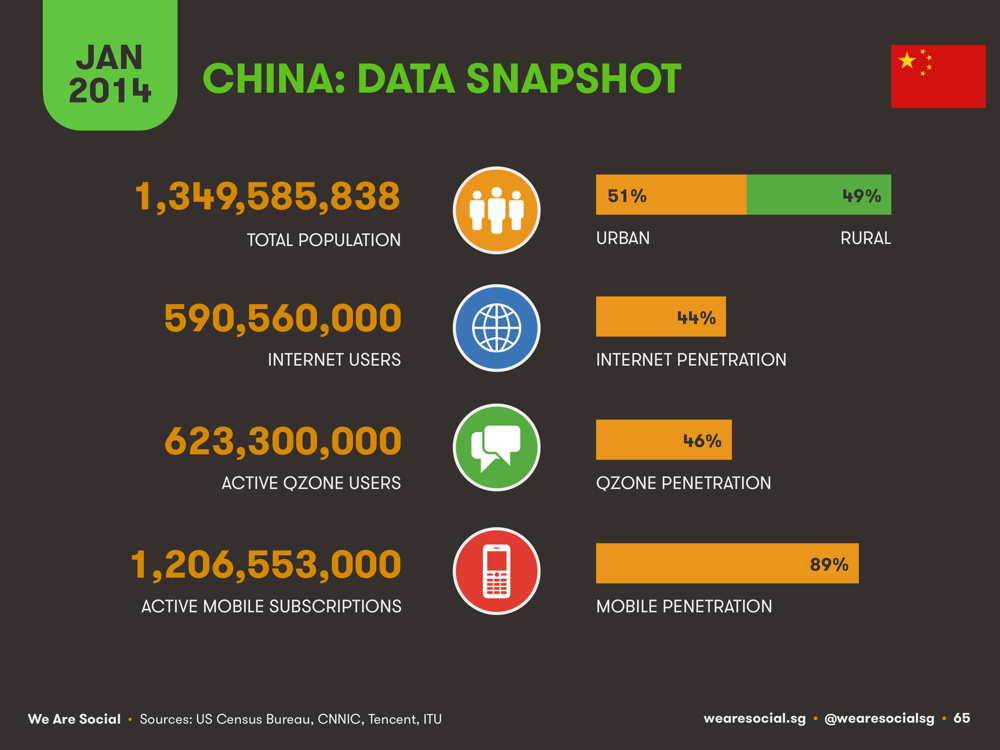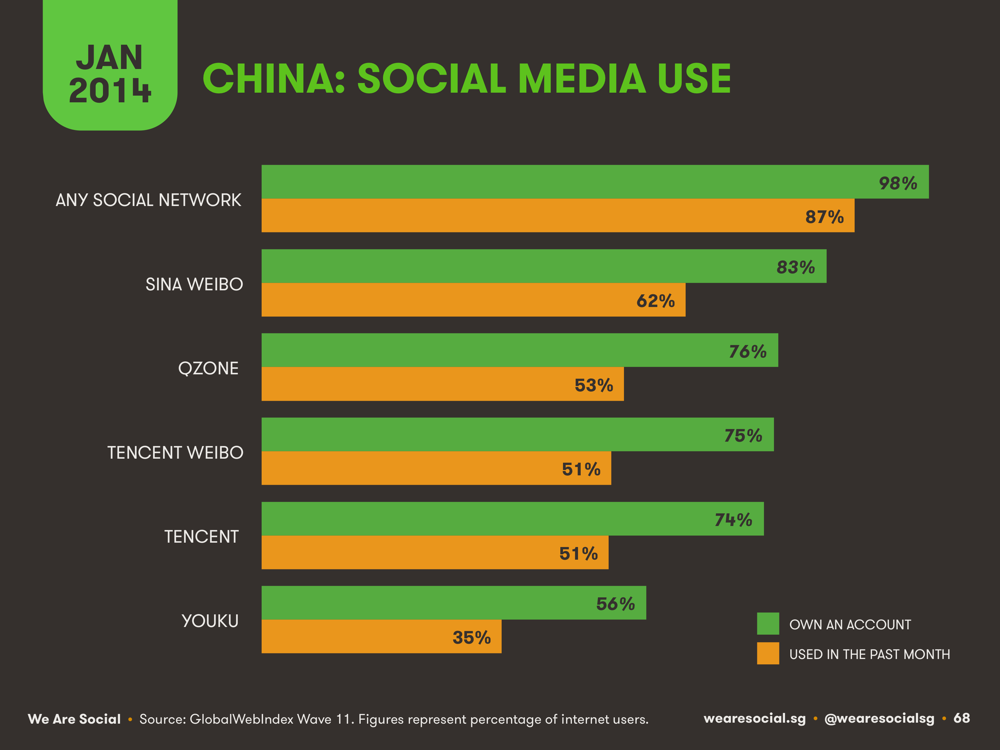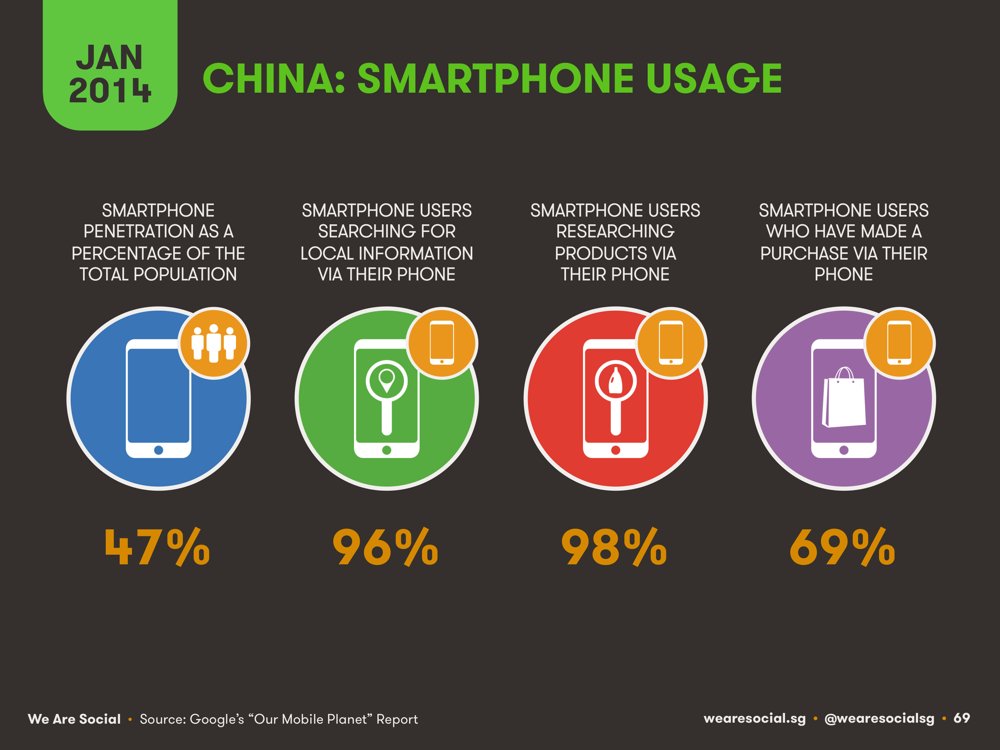 Slideshow
OK, here's the full thing:
(Source: WeAreSocial Singapore blog)
(Editing by Paul Bischoff)