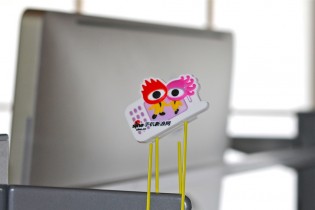 Continuing its recruitment drive of China Mobage partners, Japanese social gaming giant DeNA (TYO:2432) just announced what may very well be its biggest partnership in the country to date. The company has struck an agreement with Sina (NASDAQ:SINA), a social giant in its own right, and the operator of the popular Sina Weibo microblogging platform.
For DeNA, the deal means that Mobage China will be more accessible to Weibo users, who currently number over 300 million. It also means that come this April, Sina will establish a new Mobage website under its domain where users can download gaming apps to their Android phones.
As with its recent partnership with Qihoo 360 in China, users can login to Mobage China with their existing Weibo IDs and passwords.
Of course, Sina Weibo has its own games platform (at game.weibo.com), and is apparently doing quite well with it. Ostensibly Sina didn't see any clash between its own platform and the mobile-based Mobage platform, and it will be interesting to see if that's indeed the case.
Since Mobage China launched last year, DeNA has also partnered with a wide assortment of Chinese internet and mobile entities, including Huawei, Baidu, Alibaba Cloud Computing, social network Kaixin001, and online game developer NetDragon.