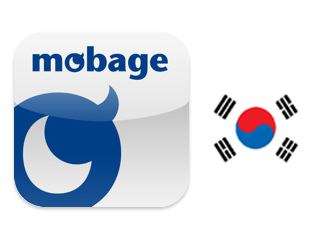 DeNA (TYO:2432) is moving full steam ahead in recent months. And today we learned from the mobile gaming company that it has signed a memorandum of understanding (MoU) with Daum, a popular web portal in South Korea to promote its Mobage platform in South Korea.
According to the statement, Daum has 38 million registered users and is visited by 93 percent of all South Korea Internet users, amazingly generating more than 20 billion page views per month.
We also understand that Mobage Korea will only focus on smartphone-based gamers.
With this partnership sealed, Daum will help promote Mobage Korea via its network of websites and apps. Meanwhile Daum will bring internationally popular social games to their users through Mobage Korea. This partnership also means that game developers building games to Mobage now have the Korea market for consideration.
Steven Yang, DeNA Seoul's regional head commented on the partnership with Daum:
South Korea is an explosive market for smartphones and social mobile games and DeNA is excited to collaborate with Daum to deliver Mobage Korea to South Korean gamers. Mobage Korea will deliver great games to local audiences, while also helping developers around the world quickly and easily deliver their contents to an increasingly global audience.
Meanwhile, GREE (DeNA's competitor) recently announced a new global gaming platform that will "leverage OpenFeint and GREE assets and will bring together Western and Asian mobile social markets with a goal of reaching over one billion users."
That sounds a little vague but we were told that more information will come in December.
While GREE aspires to eventually reach one billion users, DeNA insists on keeping its Mobage brand well intact (like Mobage China, Mobage Korea) and have full control over its gaming platform.
It's slower to build reach but I confess I'm increasingly impressed with DeNA's strategy.