Update 3 – November 28, 12.48pm – AsiaOne and Wanbao have apologized.
Update 2 – November 27, 4.46pm – Clicking on the original article link now leads readers to a page that says, "You are not authorized to access this page." The page even has an ad banner to accompany it.
Update – November 27, 9.58am – Here's how the headline on AsiaOne was changed (before and after). As of writing, the original article link is redirected to AsiaOne's Singapore section. We have also fixed a typo within the article.
---
Dear SPH,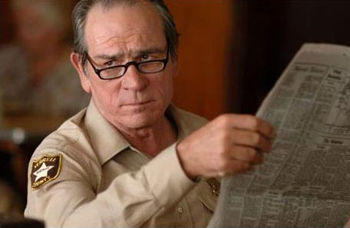 I'm sorry, but your recent articles (here and here) on Nicole Seah and Steven Goh just stink so badly. Pardon my language in this open letter, but I can no longer stand the bullshit because I'm allergic to it. Your articles contain a lot of mistakes that a big, traditional media company shouldn't be making.
Your lack of accountability in the articles is unforgivable. If a blog like ours cares about seeing things from both sides of the coin, then you'd better start learning the ropes of good journalism. Rather, you chose to blatantly accuse Nicole that she is seeing a married man Steven, making her look like a bitch. You failed to seek Nicole for her side of the story.
That's not right. Steven was married but no longer, unfortunately. Your initial headlines unnecessarily sensationalized the news which brought you many clicks and much criticism from your readers.
You were pressured and that was when you made the second grave mistake. You sneakily changed your headline and edited your story without explaining what went wrong and why the article needed a change.
Seriously?
Nicole and Steven deserve better and I think it is only right for SPH, AsiaOne, and Wanbao to:
Issue an apology article as soon as possible to make things clear.
Update the article with proper explanation why the content and headline were changed.
It is in your best interests to do so. At least let readers know that SPH has the balls to admit to its mistakes. Please consider my proposal. Have a good day.
Sincerely,
Willis
Blogger, Tech in Asia
---
Disclosure: Nicole Seah is a classmate of mine but I doubt she remembers me. Steven Goh is a good friend of mine and occasionally sponsors our events. Rest assured that we make a clear distinction between our editorial content and any advertisements or sponsorship that we might accept. You can find our full ethics statement here.
PS: Wonder why this article was even on Tech in Asia? Simple. I'm allergic to bullshit and Steven Goh is a good founder of the tech company mig33. He deserves better. Please don't shit on our turf, SPH. If you do, then at least get the facts right. Peace out.
(Editing by Terence Lee, Image source: Darkuncle)