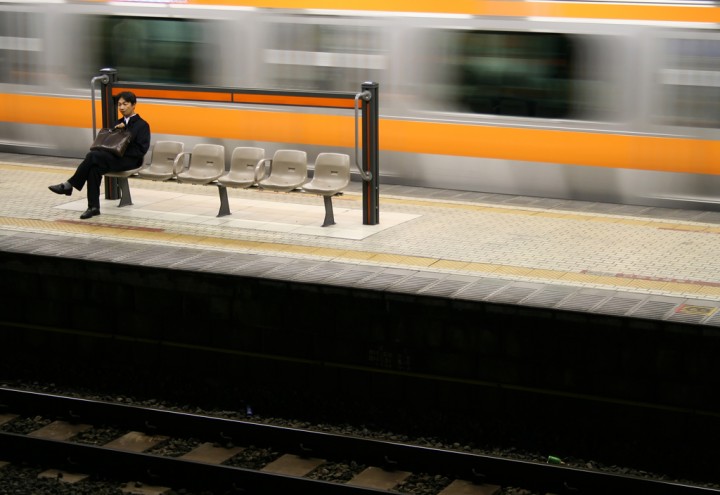 Startup entrepreneurship has become so deeply entrenched in our culture that founders have become subject to certain stereotypes. It's easy for the public to imagine all startup entrepreneurs as outgoing, tenacious, and extroverted warriors.
While there's inevitably some truth to these stereotypes, for founders that deviate from the perceived norm, these cultural expectations can mount and cause further stress. Amidst personal and professional pressure, it can be difficult to find a safe and cathartic release.
Lim Der Shing, founder of career media company JobsCentral, believes this inability to sound off is made more complicated by the fact that it's hard for outsiders to understand what an entrepreneur is going through. He explains: "Others won't understand [what you are going through] and may misinterpret your feelings, concluding that your business won't work. Then it becomes a self-fulfilling prophecy."
Some believe that entrepreneurs should be more open with their feelings, which might in turn alleviate their emotional burdens. However, while more entrepreneurs in the West have started to speak up about their problems, the topic of depression within the startup community remains a taboo across Asia.
Saving face and avoiding misunderstandings
According to Jacqueline Low, COO of Singapore-based corporate services firm Janus Corporate Solutions, the fear of being perceived as a failure likely drives reluctance to talk about problems faced. "Asians have a strong 'saving-face' mentality in which they're generally unforgiving of failures, as it is perceived that failures mean weakness," she said in a CNBC report.
See: How Asia's top tech entrepreneurs stay productive
After selling JobsCentral to US-based CareerBuilder back in 2011, Lim is currently a partner at Jungle Ventures. By any measure, he is certainly a "successful entrepreneur." But behind the veneer of success lay several episodes of ever-present, ongoing struggles. He recalls:
In the first six months after starting up,  we had no funding and no clear revenue model. In those days, I constantly felt like giving up. Even later on as we started to become profitable, sales were still spotty. We would have six months where we would be selling a fair bit, while the following six months of the year would be very quiet. During those latter six months, watching our bank balance go down steadily was quite stressful – we were also fearful of not being able to pay the salaries of the staff who joined us.
Lim also experienced a period of depression following the resignation of one of their working partners. "I remember being very worried [at that time], but fortunately the rest of my partners rallied together and closed ranks even more. So we went through that period quite okay."
The early days of any startup are always the most challenging, so the onset of emotional stress comes as expected for most entrepreneurs. Feeling a bout of worry over a key member of the team also seems par for course. However, Lim also faced a huge amount of stress at a rather unlikely period of time – two years after the sale of JobsCentral.
"I was reaching the end of my earn-out, and had to decide if I was still the right person to continue leading the company," Lim says. "This led to a lot of soul searching as I had to be sure what I was doing was best for the company, my staff, and of course for myself. During that period, I became disengaged, and for the first time in life I did not feel happy at work."
Finding solace on a lonely journey
For most entrepreneurs, the journey to success is often a lonesome one, fraught with insecurities – especially for solo founders. Steven Goh, CEO and founder of mobile chat firm migme, did not mince his words when he described his own path.
"It's lonely and it's hard. People say it's lonely being a CEO – it's even more so as both a founder and CEO," he says. "During your down moments […] no one is going to get you out of wherever you are but yourself."
Goh has experienced his fair share of down moments. Just last year, he was wrongly accused of infidelity by a major news outlet in Singapore, though they eventually retracted the article and issued an apology.
How does one claw his or her way through the valleys of depression and come out the other end victorious? As an optimist by nature, Lim found that it was easier for him to shrug off negative emotions compared to others. Most importantly, however, he stressed the necessity of having loved ones and close entrepreneur friends to support him. Lim considers himself especially fortunate that his co-founder, Huang Shao-Ning, is his better half in life.
"In the early days [when sales were slow], it was Shao-Ning who knocked some sense into me, and we pivoted our business into campus recruitment," he shares. "I am lucky that we can always confide in each other our fears of business risk and failure."
The backing of family members also kept him afloat while he struggled to get back on his feet. "I had supportive parents in the sense that they helped supplement our initial income, and later also helped us to look after our kids as they came along," he explains.
Lim believes that fears and struggles should only be shared among a select group of people. He says:
Only privately, either with loved ones or with fellow entrepreneurs, can we share how we actually feel and the fears we have. For the sake of our own sanity, I think it is best to have a regular group of entrepreneur friends or loved ones who understand what you are going through and who can listen to you.
Goh takes a different stance that is befitting of a solo founder when it comes to fighting the good fight. "Here's my advice to young entrepreneurs: get over it, and be responsible for yourself. When people say it's 1% inspiration and 99% perspiration, they're actually dramatically understating the amount of perspiration involved," he says. "If the vision is worthwhile, stay focused on it and as the Nike ad says, 'Just Do It'."
(Image credit: Flickr user tokyoform)