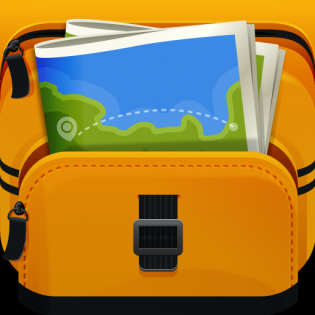 You might have had a hard time finding the nearest café with super good wifi to catch up with your work when you trapped in a traffic jam in Jakarta, Indonesia. But this app, Darisini (meaning 'From here'), helps ease your pain.
Darisini is an iOS and Android app that helps Indonesians find nearby locations based on certain categories. There are now 13 categories in the app, including the nearest food and beverages, shopping spots, banks, or hotels.
The service was founded by Firman Maulana and Thomas Arie earlier this year. The first version of the app was released in May 2012. With an initial 1,500 data points stored, the first version was released for iOS only, and the Android version appeared two weeks after. Darisini now has 14,800 data points in its newest update.
Let's say you want to search for the nearest Starbucks. Just type 'Starbucks' in the search box, and it will give you a list of the nearest ones. You can email and call the store right away from within the app on your phone. Or, you can let Darisini guide you there by using the route feature which sources info from Google Maps.
If you don't see enough results, you can get more by expanding the search radius. And if you are about to lose your internet connection, you can also add the venue to your phone book with a single tap.
As a sort of weekend/side project, Arie told me it took two months to build everything from scratch. And it took five months to rack up over 11,800 downloads of its iOS version.
The most important things for a directory app are accuracy, consistency, and validation of data. On this point Arie explains:
We compiled data from multiple sources. Some data is provided directly from merchants or from online sources. We made contact to request a location database from Starbucks Indonesia, English First, etc. We clean up the data, and make sure that everything is valid. Yes, it takes hard work, but we chose this mechanism.
That might be hard to scale, but it's a nice-looking app. It's also up against big – if slightly different – rivals, such as Foursquare and Google Local (formerly called Google Places). So what's the next big thing for Darisini? It will go social, Arie said. "We have plans to release some new features before the end of this year. We want to make our content more social and increase user participation," he added.