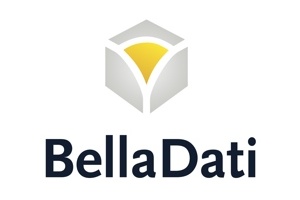 When we heard about the expansion of Czech startup BellaDati, a cloud-based business analytics company, into Korea, we were kind of surprised. After all, it's not every day you hear about a European startup that's taking the Asian market seriously and taking steps to establish a real foothold here. We got in touch with BellaDati CEO and sole owner Martin Trgiňa to find out more about the company, its plans for Korea, and its expansion into other parts of Asia.
Why is BellaDati's first international office in Seoul, Korea?
We are originally from Prague, Czech Republic. There is a direct flight to Seoul ant it takes only 9 hours when you fly with Korean Airlines. Additionally, we see a huge potential for BellaDati in South Korea. However, BellaDati has been a global company from day one. Originally in June 2012, we had two partners in Korea, but later we realized with one of these partners that establishing a BellaDati Korea Office would be actually much more efficient. On the other hand, it's all just about the timing since in parallel we are also [in the process of] establishing offices in San Francisco and new partners are joining us in Turkey. Furthermore, we introduced BellaDati in Singapore in November.
What does BellaDati mean and in what language is that? Tell us more about the company.
BellaDati is named after Isolla Bella island. It is a small island that is connected with the Italian island of Sicily during low tide. "Bella" means beautiful in italian and "I" stands for innovation: BellaDati (beautiful data). BellaDati connects to different data sources and turns business data into the visualized dashboards and reports in its own data warehouse. All you need is a web browser or mobile phone. Users can use it from the cloud or as an on-premise application.
The company was originally established in Prague, Czech Republic by Martin Trgina in 2006. In those days we were using the brand name TRGIMAN. We were delivering enterprise software integration services for Sun Microsystems, GE Money Bank, NewWorldResources, Prague Municipality etc. In 2008 we started developing BellaDati, an agile data analytics solution. Martin realized that companies need enterprise software that is both powerful inside and easy to use for business people […] BellaDati enables business people and analysts share and create reports without coding. It means you can analyze and watch the performance, trends, bottlenecks of your business without contacting your IT department when you need new or different report view. At the end of 2011 we had our first large customers, including an energy drink producer from Germany and NewWorldResources – the biggest coal producer in Central Europe (18,000 employees). However we aim also towards much smaller customers and and dream of bringing BellaDati to every office.
Are there plans to expand beyond Korea? Like Beijing, Tokyo, or Singapore?
Yes. This expansion has actually already begun. In November, BellaDati was introduced for bank data analysis at Finovate in Singapore. We have got our first pilot customers from Beijing. In 2013 we aim to find the right partners in Singapore and also establish a BellaDati office there. Through our Korean office we are also talking to potential partners in Japan. In general we are looking for cool sales, tech support, analytical-services-oriented entrepreneurs in APEC region. They are welcome to join BellaDati […] as partners or directly under our brand as country managers. Beyond the APEC we are also setting up new office in US in January. In October, we introduced BellaDati in Santa Clara, CA at DEMO FALL 2012.
What are the company's plans in Korea?
Our first pilot customers are coming from telco and broadcasting services. However companies from online gaming, market research and retail are also very interested in agile analytics regarding their sales, customers, marketing and other data. BellaDati's Korea office will provide fully localized BellaDati applications and services around Korea. BellaDati is provided in the region as a cloud service, but also as an installed on-premise solution. Since BellaDati is a very affordable solution also for smaller companies, our offer is not just aimed at the big boys in Korea. Interested companies can visit our Korean web page.
Is the company profitable? How big is the team?
Yes. BellaDati has been profitable from day one. However, we reinvest most of the capital into further expansion. Our customers are large companies like a [previously-mentioned energy drink and coal producers], insurance companies, but also SME companies like Scribbler.com (UK) and loyalty student cards provider gtsalive.com from Switzerland. We focus on the quality of people in our team, not the quantity. We place huge expectations on our team members. Not everybody can survive. Right now we have 20 people and we are constantly hiring new business development people in Singapore and in US. Developers are located in Prague, Czech Republic. Customer success analysts, support and sales are now relocating to San Francisco, CA and are located in Korea office as well.