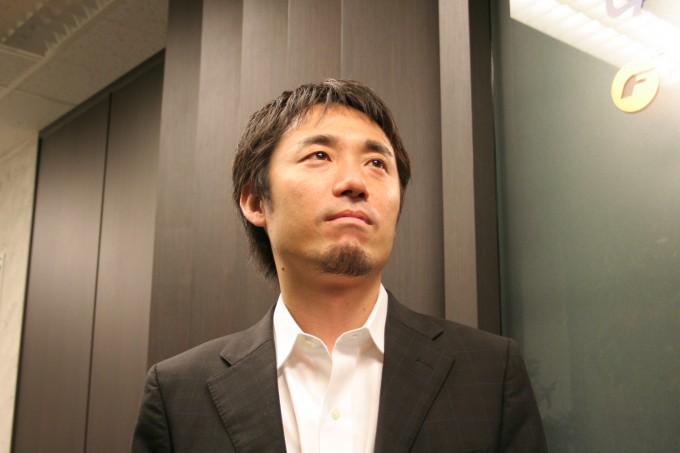 At the sidelines of the Startup Asia Singapore conference, I had the opportunity to meet Nobuaki Kitagawa (pictured above), CEO of CyberAgent Ventures China. He revealed that there are plans to increase the US$15 million fund targeted at the Southeast Asia (SEA) region to $20 million by the end of the year.
Nobuaki also said that CyberAgent Ventures has a keen eye on the Thailand market and started looking into it just three to four months ago. The current situation of the Thai market seemed favorable to them, and he is seeing more accelerators and seed investors popping up in the scene, in addition to the strong support that is provided by the ecosystem. He also noted that there are not many venture capital funds in Thailand. With CyberAgent Ventures focusing on series A and B funding, Nobuaki sees Thailand as a timely opportunity for them.
With presence already in countries such as Indonesia and Vietnam, Nobuaki is sure that they will be establishing an office in Thailand in order to be close to the market. Unfortunately there are no startups who have grabbed their attention yet, and they are still in the midst of meeting more in order to find the right fit. When asked about the kind of startups they are looking at, he tells us that they are looking at sectors involving B2C consumer internet and advertising, which pretty much follows the line of businesses that CyberAgent (TYO:4751) operates in Japan.
A new fund for South Korea this year?
Apart from Thailand, he also said that the CyberAgent company has entered South Korea, and has adopted a slightly different strategy as compared to China and SEA. The latter regions are developing markets and have much growth potential. Hence, most startups they look out for would be in consumer internet and online advertisement services.
On the other hand, as South Korea is a slightly more mature market, CyberAgent has a more specific approach, focusing on smartphone applications. With smartphone apps being a global platform, coupled with a large pool of talented Korean developers with a global vision, all factors seem favorable for them to establish a presence in the Asia Pacific region. In fact, CyberAgent Ventures made an investment in KakaoTalk back in 2011, and opened a Seoul office back in October 2012.
With this, they are very eager to set up an individual fund for the Korean market. Nobuaki explains that it is still in its preliminary stages, but could be established late this year.
He also added that the flow of money is currently all over the place, with both Chinese and South Korean startups looking to enter SEA and Japan, and Japan looking to China and SEA. In his opinion, the Southeast Asian internet community seems immature, but CyberAgent Ventures will be able to lead good exit plans if CyberAgent effectively expands into the region. It also hopes to help enhance the startup ecosystem with its networks.
When asked about its investments in Indonesia, Nobuaki also reveals that it will be soon making an investment in two startups within the gaming and e-commerce sectors pretty soon. Each investment will be under US$1 million. We'll keep our eyes peeled for those.