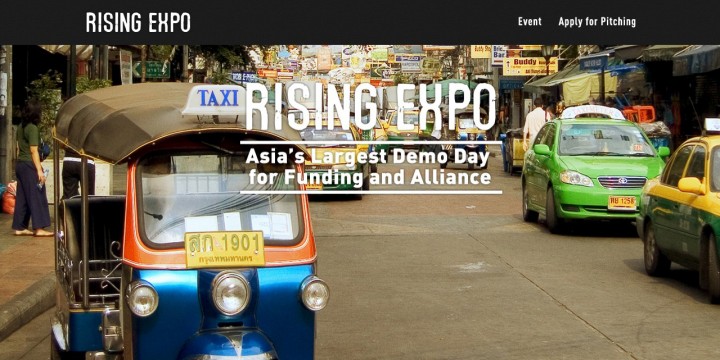 Venture Capital firm CyberAgent Ventures announced today that it will hold Rising Expo, its annual startup conference, in four countries this year: Indonesia, South Korea, China (tentative), and Japan. The Indonesian chapter is open to tech startups across Southeast Asia that are looking to raise more than $1 million in funding.
Indonesia's Rising Expo will be held in Jakarta in June. Further details about the exact location and date will be revealed in the coming weeks.
As for the type of startups that can participate, Steven Vanada of CyberAgent Ventures Indonesia says that the firm is looking for teams that have already have launched their service, have significant KPI, and are passionately looking to scale up their growth. He adds, "While we welcome internet businesses that are growing significantly in each country, we also want to reach out to those who are ready for regional expansion or already at the stage of operating regionally." There will be no restrictions on where the startups' head offices are located.
(See: Investors dish on why they're bullish about Southeast Asian startups)
While a significant number of startups in Southeast Asia have received seed funding and the number of series A investors has increased in the region, series B startups and investors have historically been low. CyberAgent Ventures wants to help jump this hurdle by holding activities like Rising Expo.
Startups can expect to meet and pitch to over 100 executives and key investors of the at the event. 15 startups, 50 VCs, and 20 large corporations all participated at Japan's Rising Expo event last year.
Interested startups can register here.