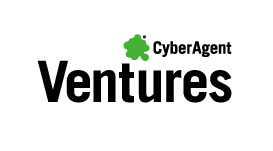 CyberAgent Ventures, a subsidiary of Japan's CyberAgent, recently announced investment in Vietnam-based NCT Corporation. That company operates nhaccuatui.com, which is one of the country's biggest music websites, seeing about 10 million users each month. The financial details of the investment were not disclosed.
According to the announcement, CyberAgent anticipates that the service will continue to grow, and it hopes to create "some new businesses in cooperation with NCT by taking advantage of its existing huge traffic." CyberAgent's investment arm has already invested in seven tech companies in Vietnam to date, including mobile content provider VMG, which has also recently attracted big investment from NTT Docomo.
Vietnam has a fast-growing internet population of almost 30 million and mobile penetration of about 100 percent, so there are a number of companies interested in investing there as a rapidly emerging market.
When we recently spoke with Tetsuya Mori of DeNA Asia, he touched on the potential of Vietnam where the company has already made some investments, most notably Punch Entertainment Vietnam.