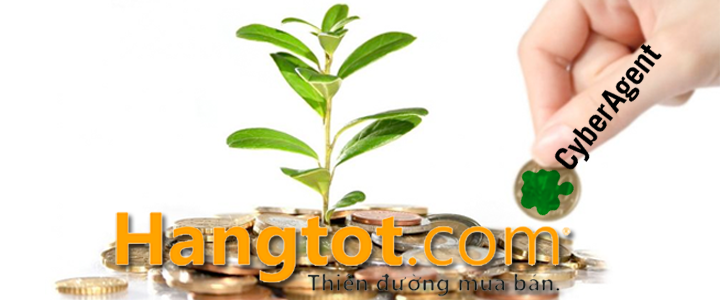 E-commerce continues to be one of Vietnam's hottest industries as 2014 rolls around. CyberAgent Ventures is announcing an undisclosed round of funding for DKT, an e-commerce solutions company.
DKT has over 100 employees and runs 5 sites:
Bizweb.vn – An e-commerce solutions platform
Bizmail.vn – A mailing service that helps merchants keep in touch with customers
Lamsao – A blog for helping people with life balance
Hangtot – An e-commerce marketplace
Vietclick – An online ad network
Through Bizweb.vn, DKT offers merchants the ability to create their own website, through which they can then sell their goods. Bizweb.vn has been the company's greatest asset. As Nguyen Thi Thu Huong, Ho Chi Minh city Branch manager at DKT, says this service is a high growth market.
Many of our customers are merchants with physical shops and merchants who are manufacturers. The majority are people with physical shops. Getting online represents a clear opportunity for growing their customer base.
Unlike Thailand and Indonesia, where Facebook commerce is still a growing area for individual merchants, Vietnam hasn't made a big transition into F-commerce. Instead, they have skipped over F-commerce and gone straight into building their own sites via Bizweb.vn. The power of DKT is that it connects the backend of Bizweb.vn with its other properties like Bizmail.vn and Hangtot.
The funding that DKT has received will go straight to growing its e-commerce marketplace, Hangtot, and opening up Bizweb.vn operations in Ho Chi Minh city, Vietnam's major southern city. The bulk of DKT's staff works in Hanoi, Vietnam's capital.
Why Hangtot is important and the coming battle with Vat Gia
As I mentioned in my article summing up e-commerce in Vietnam for 2013, 2014 will be a year where the big companies battle each other. Vat Gia is Vietnam's biggest e-commerce marketplace and arguably one of Vietnam's more successful startups from the country's first wave of startups in 2005 and 2006. And Hangtot is about to do battle with Vat Gia.
With the new funding going straight to Hangtot, that means DKT is looking to be one of the top online marketplaces in Vietnam and unseat Vat Gia. But the difference is the marketplace will leverage on the existing data on merchant websites built on Bizweb.vn. Thus, unlike Vat Gia, which has a huge amount of data (which arguably makes it bloated), Hangtot will have a more concentrated pool of merchants.
At the same time, Vat Gia is entering the e-commerce solutions market with WebBNC, their own version of Bizweb.vn. Both DKT and Vat Gia are coming at each other from opposite directions.
Why did CyberAgent invest?
CyberAngent's investment in DKT is interesting for two reasons. First, it follows CyberAgent's consistent interest in e-commerce in the Southeast Asia (the firm recently raised another round for Tiki.vn). Second, CyberAgent also invested in Vat Gia in 2009. This means that CyberAgent is funding two competitors.
According to Nguyen Hieu Linh, the leading investment manager behind the DKT deal, there were three reasons for the funding:
At CyberAgent we are always looking for significant e-commerce plays in the Asian region. We also really believe in the four-person founding team at DKT, which is a team that understands e-commerce really deeply. Finally DKT is the market leader in e-commerce solutions.
Linh says that it isn't really a competition between Vat Gia and DKT, but more that CyberAgent is very interested in the full package solution that DKT is executing. Vat Gia, with its large reach and huge customer base, has developed a marketplace that is more about price. DKT, on the other hand, has developed a platform where people can compete on brand, and offers merchants much more flexibility and customizability with their products.
(Editing by Josh Horwitz)