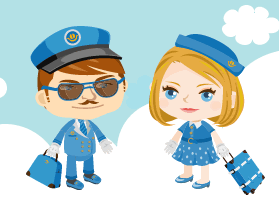 VS Media points out a CyberAgent (TYO:4751) announcement stating that the company will be closing the English version of its Ameba Pigg virtual world, Pico World. A brief note on its blog last week explained that the service, which was initially released in English in 2010, will be closed on December 17.
There isn't much of an explanation for the closure, merely a statement that the company 'cannot continue to provide updates due to limited developer resources.' Pico World is also available on Facebook, so ostensibly this announcement would apply to that service as well, although CyberAgent didn't mention it specifically.
So does anyone care that Pico World is closing? Apparently there are a few, as some users are petitioning CyberAgent America to save Pico World.
To my knowledge, CyberAgent hasn't commented on its related efforts in China, but I wouldn't be surprised to see Xiaorenguo on Kaixin001 and Sina Weibo be soon shuttered as well. We have inquired with CyberAgent to find out more. Update: These services have been shut down as well.
Disregarding its overseas adventures, CyberAgent's overall Ameba efforts for mobile are currently transitioning from feature phones to smartphones. The company said in its recent financial report that it not doing additional development for Ameba on PCs, and feature phone development has practically stopped.
The company plans to strengthen Ameba for smartphones, with the social community service feeding users into its social games. So I suppose its possible that the company could try again with Ameba Pigg in English in the smartphones space once it establishes firm footing in that area. [Source: CyberAgent via VS Media]