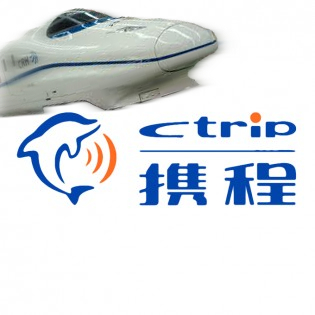 When I wrote earlier this week that Chinese travel site Ctrip had begun selling train tickets online again, I pointed out that it had done this once before but was ultimately ordered to sto by authorities because online ticket sales were to be solely the purview of the Railway Ministry. But now the company may be in trouble over its renewed train ticket sales service for an entirely different reason.
As I noted in Wednesday's post, the site is currently selling tickets along with a mandatory 20 RMB ($3) insurance policy. This is likely where the company's profit is coming from since it still has to buy the train tickets at full price from railway authorities at full price, but it turns out that it could also be illegal. As Qinghua economics professor Chen Bingzheng told Beijing Shangbao, China's insurance law contains a clause that reads:
Aside from those mandated by law, insurance agreements must be voluntary.
Of course, the law in China can be, ahem, flexible at times, but this seems like a pretty clear statute, and other legal experts quoted in the Beijing Shangbao piece agreed with Chen's assessment. As of this writing, Ctrip is still selling train tickets and still requiring a mandatory insurance purchase with each one. In the longer term, though, the company may be forced to drop the insurance, and without it, it's unlikely that the company can make much money unless it raises the base price of the tickets. Is Ctrip about to be forced out of the train ticket game a second time? We'll have to wait and see.
(Beijing Shangbao via TechWeb)