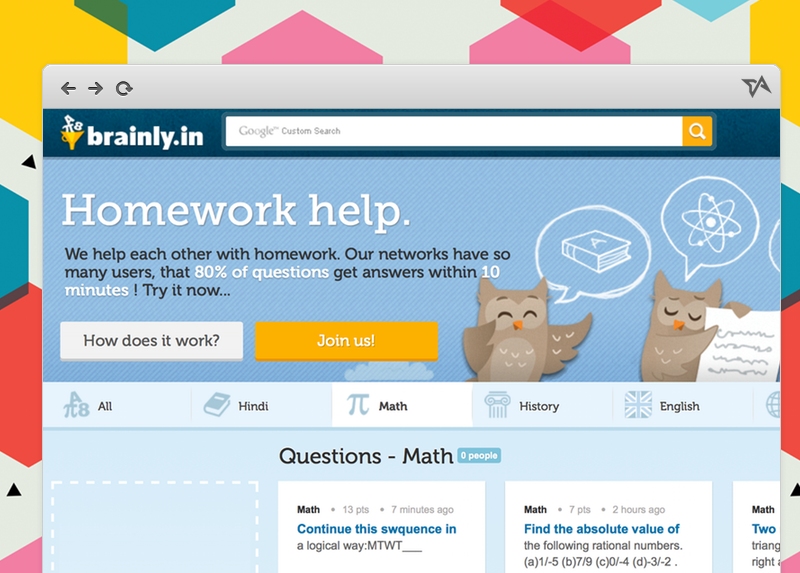 When I was a kid and needed help with homework, I had to walk a mile to the town library and rifle through mildewy encyclopedias to find a particular answer. It's a lot easier these days. Aside from Wikipedia, kids can also turn to sites like Brainly. With 23 million users around the world, the Polish startup behind the site calls it a social learning network, but essentially it's a place to crowdsource answers to a homework problem.
Now Brainly is rolling out country-specific sites for several Asian nations. Jakub Bujko, Brainly's country manager for India, points out that there are now four Asian sites: for Thailand, Indonesia, the Philippines, and of course India. The sites came online quietly at various stages since the start of the year, and they're rapidly picking up users – a total of 1.5 million in Asia already, says Bujko.
(See: How an education startup in Asia uses Google Glass to teach English)
Mad about math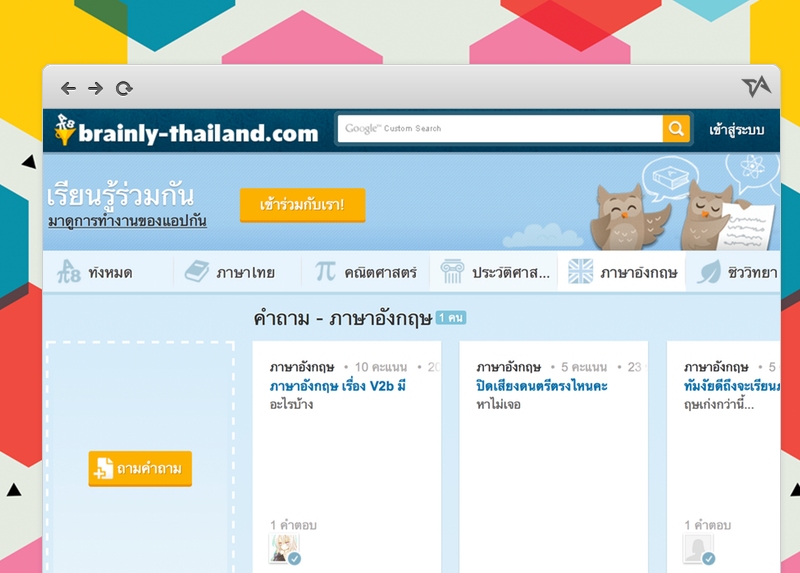 The Thai and Indonesian versions of Brainly are in their respective local languages, but the Philippine and Indian sites are in English. That's because the Brainly team decided that English would be the most comfortable option for the biggest number of students in those two nations.
Bujko tells Tech in Asia that Brainly is working on sites for Japan and Malaysia. "But there is still much work to be done," he adds. A total of seven local sites are in the works for this year, of which at least two will be for Asian markets. The startup has so far created 15 sites in 35 countries.
Among Asia's schoolkids, Brainly's data suggests that "the most popular subject," to use Bujko's words, is math – but that tends to be the case across Brainly globally. Perhaps 'hellish' or 'perplexing' would be better adjectives to describe math – hence the fact that so many kids are asking for help with math questions. You can bluff your way through an analysis of women's roles in Pride and Prejudice, but there's only one right answer to that calculus problem.
Michał Borkowski, Brainly's CEO, believes that the new sites for Asia can help bring information to a broad spread of people, even "to those for whom it is out of reach because of geographical spacing or socio-economic differences."