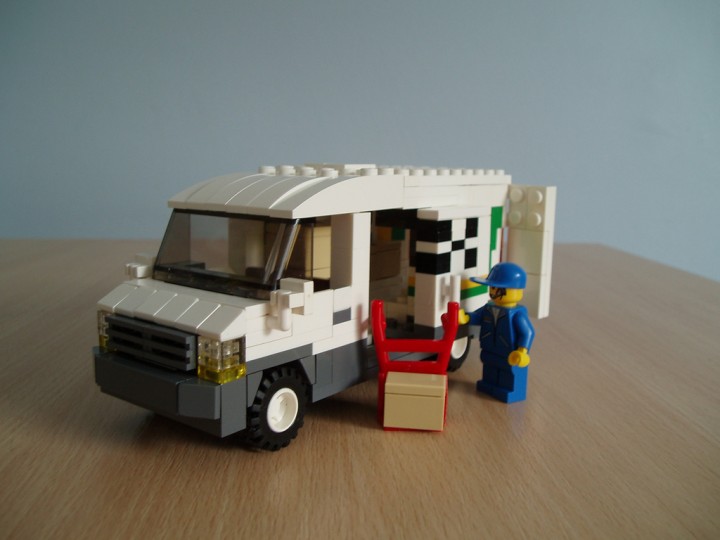 Delivery services in Singapore generally leave much to be desired. A cursory glance at reviews on ecommerce sites such as Qoo10 will confirm this – many tend to complain about how the delivery times were inaccurate, or how their items got mangled in the process. Punctuality, in particular, is not something that the courier industry is known for.
Natalie Ip, founder of on-demand mobile-based courier service Dilivr.it in Singapore, can testify to this. The Founder Institute graduate has had multiple bad experiences with local delivery services, which she declined to name.
However, she was more than happy to recount a couple of her worst experiences. The first time round, the delivery person told her that they were going to come by at 2pm, but ended up only arriving at 6pm, causing Ip to stop her entire day's activities just to wait for a parcel. The second time, the courier company decided to cancel the delivery altogether because it was raining, and only informed her the following day.
"These days, for deliveries, you have no idea when they're actually coming," she explained. "And I really hate waiting! Because of this, I wanted to find a way to build transparency into the system."
With these painful experiences in mind, Ip decided to tackle the problem by creating her own courier service, which she did back in May 2013. Dilivr.it is a crowdsourced delivery platform, and the mobile app is available on both iOS and Android, with the latter being released earlier this year.
What the team does is crowdsource and train their couriers, and subsequently match them with assignments that are nearest to them. This works out well for all parties involved because the couriers don't need to travel too far to make their deliveries, and because of this, deliveries are usually both quick and on-time.
Accepting Bitcoin as payment
Dilivr.it is also the first courier company in Singapore to accept Bitcoin as a payment method. This service was launched just last week, and they are accepting Bitcoin via the international digital wallet service, Coinbase.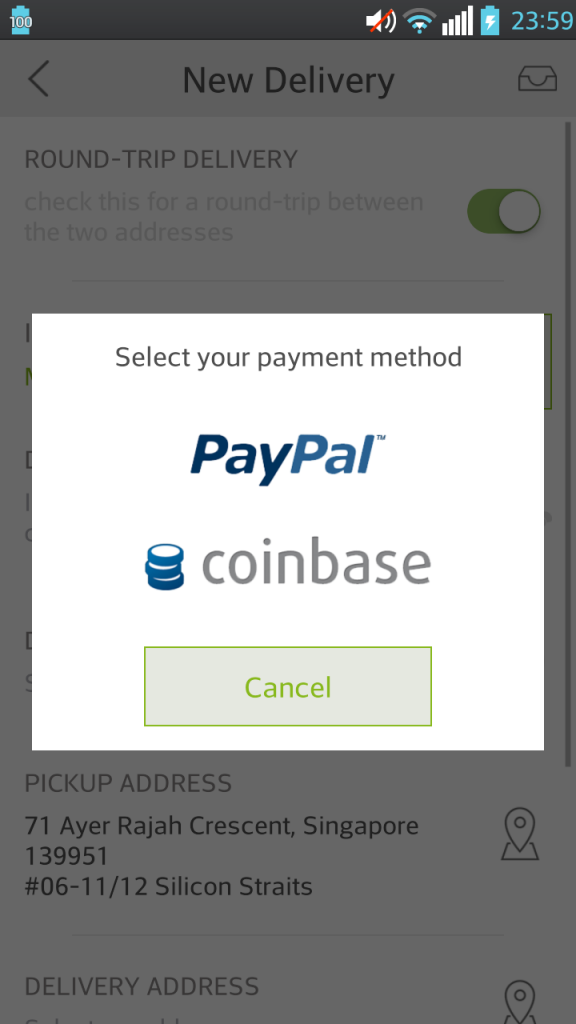 Why choose Bitcoin? "PayPal is not a very popular payment option in Singapore, while Bitcoin is a growing movement. We want to align ourselves with the whole crowdsourcing movement by positioning ourselves as pioneers, as well as help contribute to the ecosystem," she explained. "It also makes us more memorable than just being a normal courier service."
(See: Crowd-pricing and crowdfunding: what does the crowd have to say about it?)
Another common problem faced is that recipients don't have access to the contact number of the person doing the actual delivery – they are only able to contact the headquarters of the courier company. Because of this, there is no way for the recipients to know if the delivery is on schedule, or whether any abrupt changes have been made along the way, such as cancellations.
Dilivr.it's solution is to provide recipients with the contact details of the courier directly. This also has the effect of reassuring the recipient, as they are then able to keep updated on the status of the delivery in real-time.
The mobile service doesn't only work to the customer's advantage – it also acts as a form of additional income for part-time or full-time couriers, who can sign up on their webpage. Couriers are reimbursed on a weekly basis, and are paid 80 percent of the delivery fee that Dilivr.it charges their customers.
Ramping up their efforts
The team has kept a low profile so far and has not done any marketing at all. Still, there has been some traction, and Dilivr.it has seen up to 40 deliveries per day during peak periods, though an average day only sees around two to three deliveries.
From here on out, however, they will be looking to acquire more clients, starting with partnerships with event companies and small ecommerce shops. The team will be working on integrating their service with the websites of these partners.
In addition, Ip revealed that they might consider bringing an in-house courier onboard as well, as they currently need more couriers to meet the demand.
So far, Dilivr.it has received pre-seed investment, as well as iJam funding of US$47,000 (S$60,000) through Crystal Horse Investments late last year. They are currently looking to raise another round of funding, and have received some interest from Singaporean investors.
Ip has kindly thrown in a special offer for all Tech in Asia readers: within the month of May, just enter the discount code WELOVETIA to get 10 percent off each delivery made using Dilivr.it. Oh, and this code is reusable as well.
(Image credit: Flickr user Ralph S)