Apart from the huge success of the Than Dong Dat Viet series (Viet Prodigy) from Phan Thi Publication, it's quite difficult for Vietnam comic fans to recall any other comparable series. Vietnamese comic fans have the urge to read local products outside of Japanese manga's wide influence.
Recently, the artist who wrote the scandalous Vietnamese young slang comics Sat Thu Dau Mung Mu (Killer with a Soft Head), Nguyễn Thành Phong, has re-created an old comic project by Nha Xuat Ban Tre published in 2004 called Long Than Tuong (The Dragon General). He has decided to crowdfund his project on his official site.
Phong gained a reputation after publishing Killer with a Soft Head. It sparked a tremendous controversial debate about comic among young and old generations due to depictions that radically reinterpreted the image the image of the Vietnamese military and culture. It was suspended by the country's department of publishing. After that, the comic went viral, having a huge impact on young people.
What is The Dragon General?
The Dragon General is a Vietnamese comic that reflects the second Mongolian invasion in Vietnam in the 13th century. It's considered one of the most heroic historical periods in Vietnamese history. Phong also depicted the event in a comic but that was ten years ago. The 15-episode series was published in Truyen Tranh Tre Magazine of Nha Xuat Ban Tre (a popular comic magazine in Vietnam 10 years ago) starting in December 2004. In July 2005, the publisher halted the series.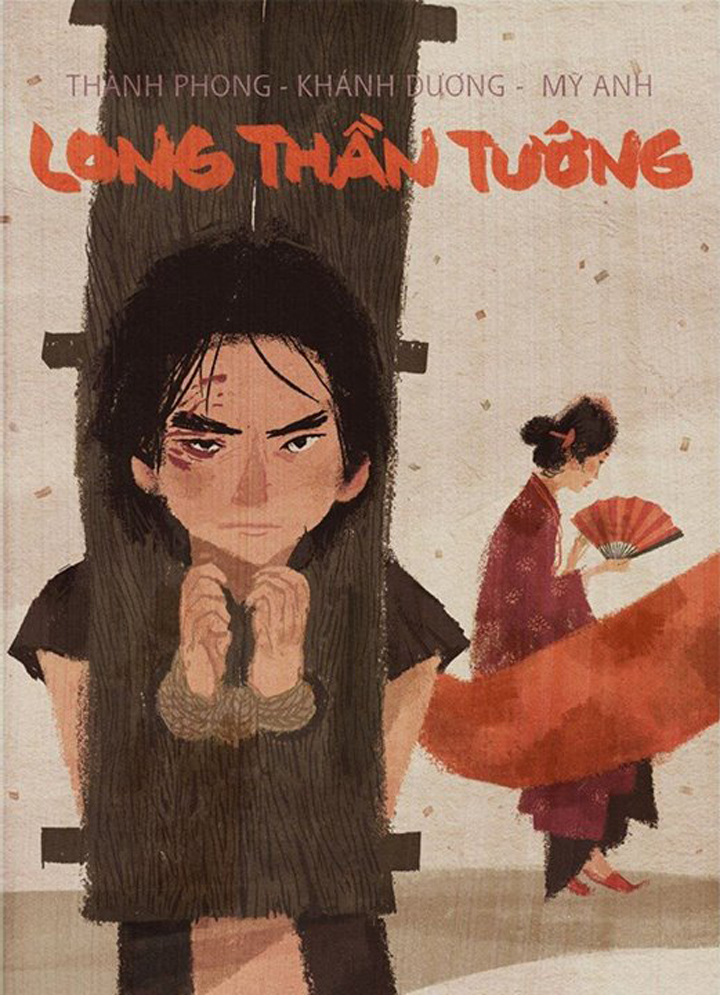 During that period, Vietnamese comics were at their heyday because Vietnam had just signed the Berne Contract (World Intellectual Property). The Berne Contract was established to protect intellectual property rights across national borders. It was a huge boost for Vietnamese creative communities, comic authors included. The contract put publishers in a difficult situation. At that time, it was difficult for local publishers to produce manga. As a result, Nguyen's team had to look at local comics as potential products or find other alternatives at lower costs. With this in mind, The Dragon General became a huge success, as a Viet comic pioneer.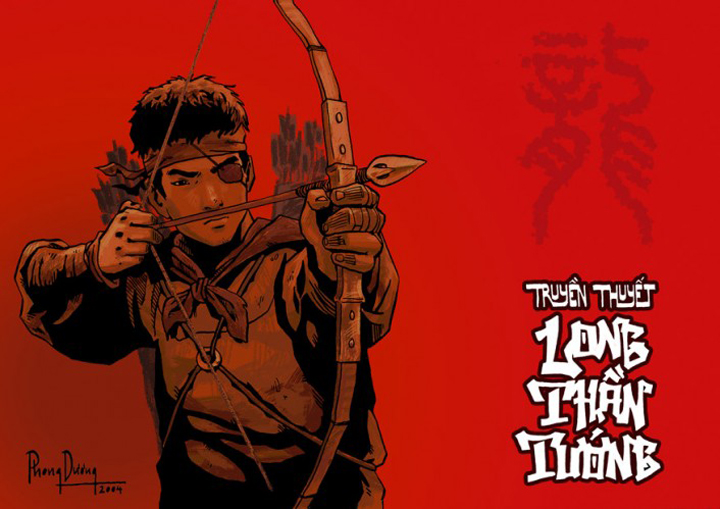 The team is now resurrecting the whole project through crowdfunding, which has never been done before in Vietnam. After 10 years, it announced it will have a make-over for the series that will best serve the standards of a younger generation. It's raised VNĐ 54 million (US$2,500) of the VNĐ 300 million (US$14,200) goal in just couple days. It shows Vietnamese comic fans are enthusiastic about supporting local products. It updates fans on their progress through their blog so people can keep up with their activities and find behind-the-scenes stories. Hopefully it will reach its target soon and publish the first episode right away.
Crowdfunding in Vietnam: yes and no.
There are two main reasons Nguyễn decided to use crowdfunding. First of all, it's nearly impossible to get professional investors or organizations in Vietnam to invest in comic books. He chose to approach their fans directly through this platform. Secondly, he doesn't have to stick with a single publisher. Therefore, he has all the rights to develop and be as creative as he sees fit. He can have full control over which media channels, delivery, and distribution methods to use.
His team offers several packages for donors such as gifts, posters or T-shirts. For foreign donations and support, it accepts Paypal and even Bitcoin. Crowdfunding is quite new to Vietnam, however, so success is not guaranteed even with Nguyễn Thanh Phong's reputation under their belt. The team states on their website:
Based on our experience and the appearance of websites like KickStarter or IndieGoGo, crowdfunding is now one of the most effective solutions for independent artists to launch their work
With 20 percent of the needed capital pledged after a couple days, things are looking very optimistic. Let's cross our fingers for the team's success.
You can contact the artist directly via email: phongduongcomic@gmail.com or donate on their official website.
Editing by Paul Bischoff and Terrence Lee